8 Sydney Wedding Venues with Modern Style
By Stephanie Harrison /Sydney Venue Expert
Wed 2nd Nov 2022 Wedding Venues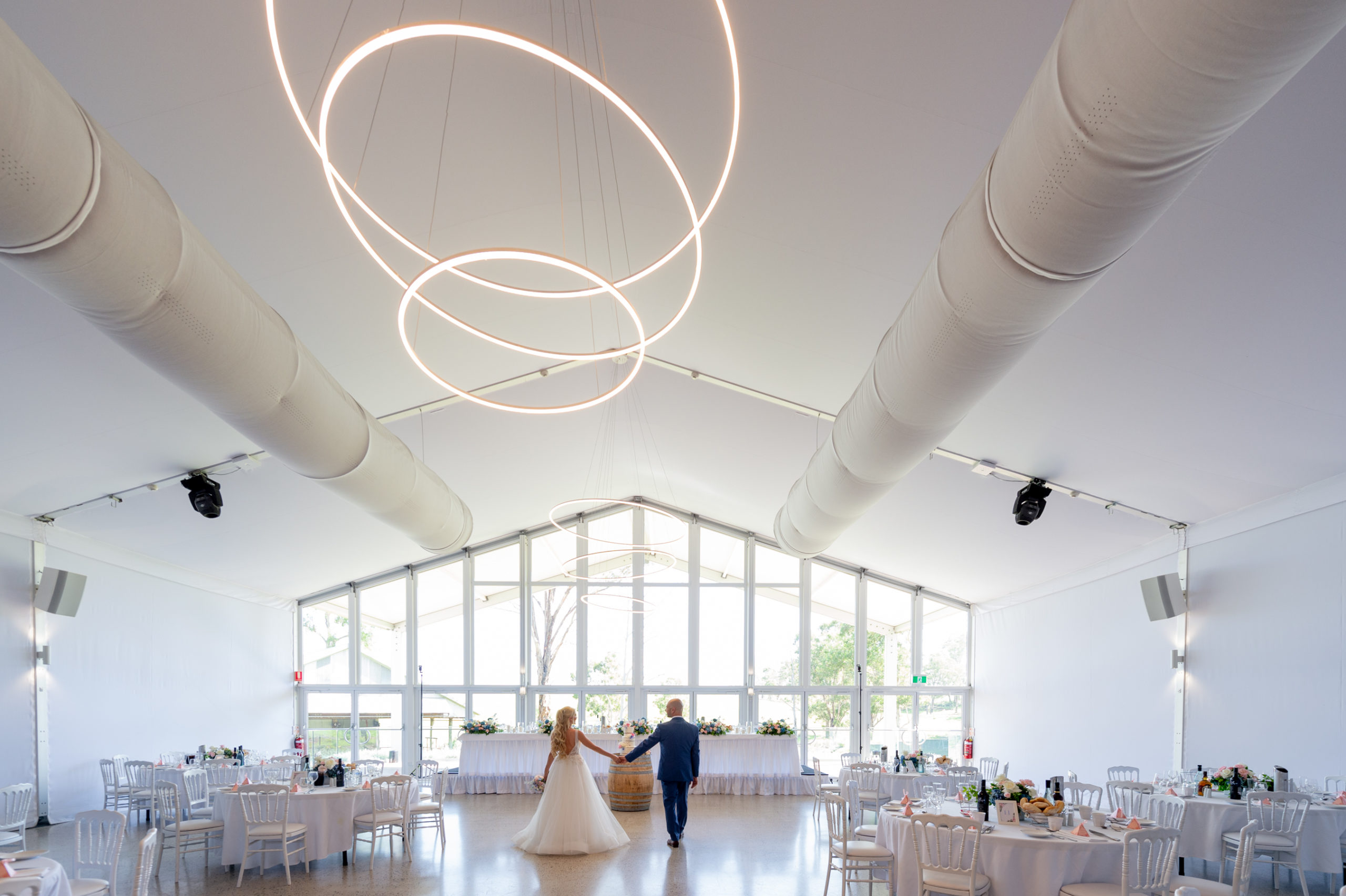 When it comes to weddings, many couples are increasingly choosing to celebrate their big day in style. Modern wedding venues in Sydney offer a range of options for couples looking to create a truly unique and memorable event.
From sleek sophisticated modern ballrooms in Sydney to more relaxed and intimate spaces, there is something to suit every taste. Here are just a few of the modern wedding venues Sydney has to offer.
The Ivy Ballroom by Merivale is an elegant and modern Sydney wedding venue. The large ballroom offers an ideal setting for your wedding day with its traditional black & white decor and chandeliers paired with windows, which create dramatic moods within the room and allow guests to enjoy nature outside as well.
Get Info on Weddings at Ivy Ballroom
Imagine your wedding taking place in a venue with breathtaking views of Sydney Harbour. Theatre Bar's warehouse-themed interior and spacious layout make it ideal for waterside wedding celebrations. Natural light floods the space through large glass walls that frame views of Sydney Harbour. It also boasts an exposed beam ceiling, a tiled bar area, and rustic wooden floors.
Get Info on Theatre Bar Weddings
If you're looking for modern wedding venues in Sydney with a wow factor, O Bar & Dining should be at the top of your list. The venue's stunning view of Sydney Harbour, classic fine-dining menu, and ultra-luxurious setting make it one of the most popular wedding venues in the city. Whatever your vision, our dedicated events team will make sure your event comes to life seamlessly. A wedding ceremony and reception under one roof will make your day unforgettable.
Located on the waterfront, this wedding venue offers scenic Sydney Harbour views and quiet, natural beauty. In addition to the serenity and stunning scenery, Sergeants' Mess wedding venue boasts a private and intimate feel — right in the heart of Sydney. On your wedding day, this is the perfect combination of nature, sophistication, and practicality.
Get Info on Sergeants' Mess Weddings
Featuring a picturesque city skyline and iconic Sydney Harbour, the award-winning Four Seasons Hotel Sydney is a popular wedding venue for both grand and intimate events. The venue is surrounded by a wealth of history, including the charming Rocks area that dates back to 1799. Unique event spaces, including a newly renovated Grand Ballroom, boast contemporary and elegant interiors. Crystal chandeliers, natural creams, and neutral colours decorate this pillarless space.
Get Info on Four Seasons Sydney Weddings
At Bathers' Pavilion, the Balmoral Room is primarily used for wedding receptions with its elegant round tables and long banquet tables. Pavilion guests can enjoy exceptional multi-course dining experiences prepared by the Pavilion's in-house culinary team using fresh local ingredients and seasonal produce. The contemporary Bathers' Pavilion boasts an Art Deco reception room and an alfresco terrace overlooking Balmoral Beach.
Get Info on Bathers' Pavilion Weddings
Zest Beachouse is a sophisticated, modern wedding venue located in Sydney's Rose Bay neighbourhood. Locals have long referred to this posh suburb as synonymous with luxury and perfection due to its breathtaking views. Located on the waterfront at the Royal Motor Yacht Club's Point Piper Marina & Bay, Zest offers a beautiful location for a wedding.
Get Info on Zest Beachouse Weddings
Sydney's Hyatt Regency is the perfect harbourside destination for all types of weddings. In addition to two ballrooms, decadent catering options, and elegant accommodations, the luxury five-star hotel provides everything you need for a stress-free wedding experience. Nearby Hyde Park and the Royal Botanic Gardens Sydney offer stunning settings for garden wedding ceremonies.
Get Info on Hyatt Regency Sydney Weddings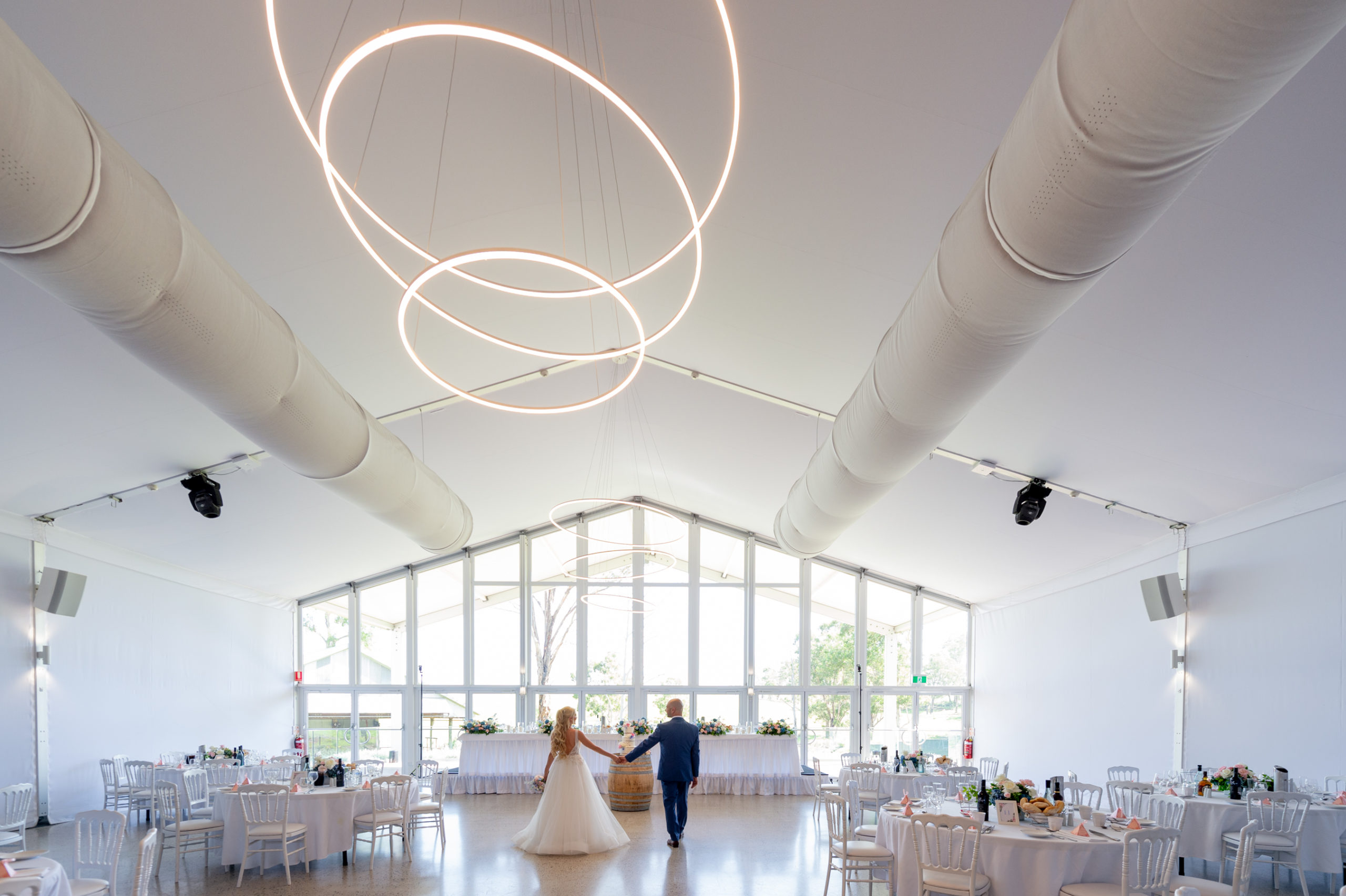 The best day of your life will be spent at Ottimo House, a multi-acre property of untouched countryside. Amid the historic manicured gardens of Denham Court Estate, Ottimo House is surrounded by towering eucalyptus trees and rolling hills. For couples seeking an exclusive and serene setting, this venue is ideal.
Get Info on Ottimo House Sydney Weddings