30+ Educational Event Ideas Fit for Your Audience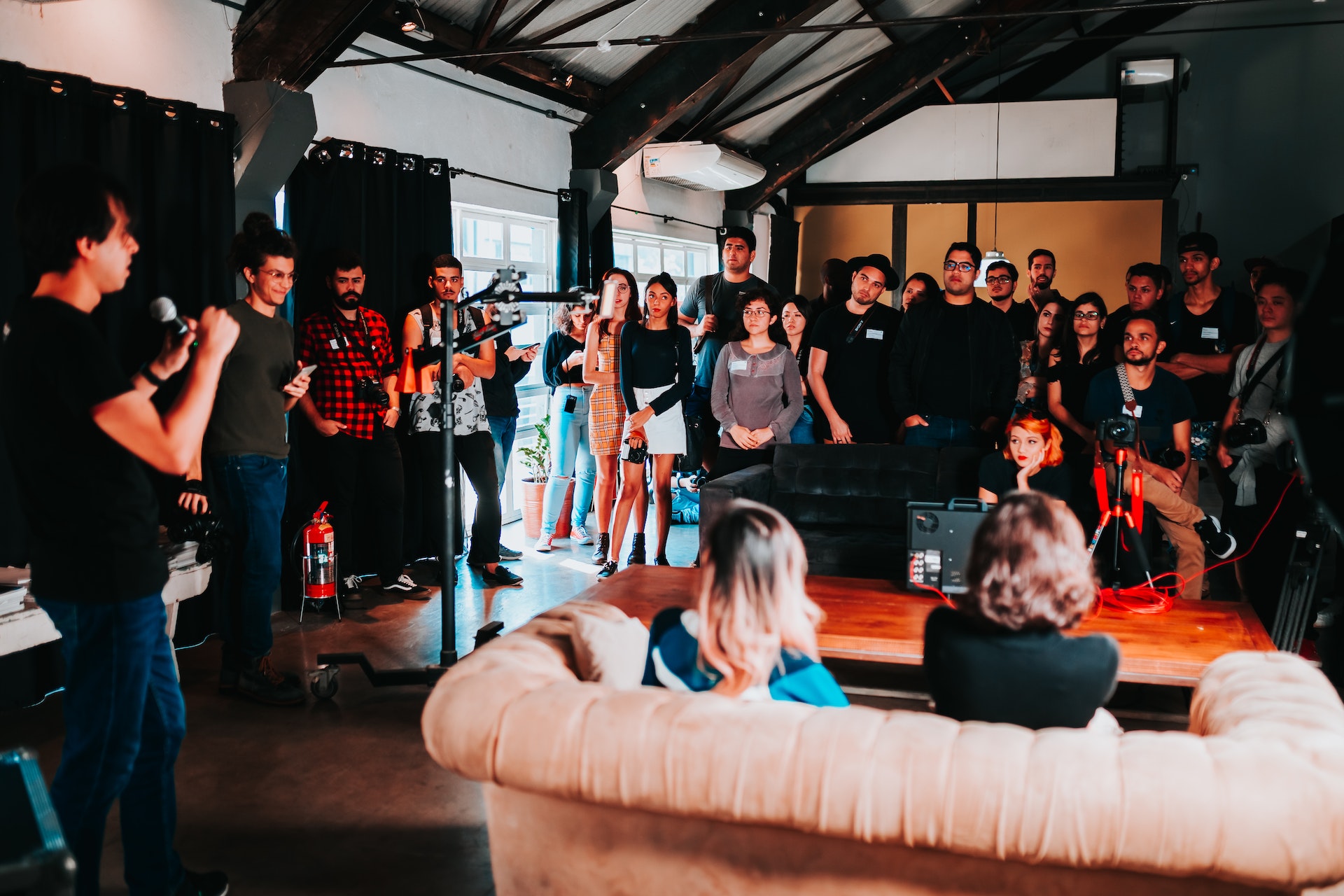 If you're scratching your head and deciding what kind of educational event to hold for your audience, you've come to the right place. Events like these are a great way to engage guests and deliver content that might inform their future.
In this article, we'll look at a wide range of educational events, with each providing a different angle for engaging and providing valuable information to your guests. You never know — your event could play a part in changing somebody's life!
What are educational events?
Before we dish out the ideas, let's take a look at what educational events are. Calling these corporate or marketing events may seem a little one-dimensional, but hear us out.
These kinds of events are designed to educate and inform. Not always the corporate box-ticking exercise you might imagine, they are sometimes even requested by employees to help fill gaps in their knowledge or to get an honest take on the place they work.
They aren't always purely internal events either, they can also be held externally for other businesses in your industry. This might be for networking purposes or simply to educate them on your business practices.
Targeting the right audience
Before you decide on the type of event that best suits your needs, define your target audience for the event. Are you engaging with your internal team? The industry at large? Or, are you simply looking to connect with the actual humans that use your products?
Determining your audience will help you set the stage for your event. If it's employee engagement you're after, go with a fun team-building event like happy hour or a holiday party. If you're looking for a clever way to collaborate with other people in your industry, host a hackathon or workshop and invite some of the key players. Want to get real customer feedback? Invite them in for some real one-on-one interaction.
Internal educational event ideas for employees
One-day seminars or conferences: A great option for giving employees a deep dive into a specific topic. Invite external experts to share their insights.
Thought-leadership workshops: Designed to inspire employees to think creatively and develop innovative ideas together.
VIP breakfast or wine and dine: A little more casual and intimate, it allows networking opportunities with top clients or stakeholders in a relaxed setting.
Award ceremonies: A fantastic way to reward employees' hard work.
Entertainment events: Whether it's a movie screening, concert or a sporting event, these simple gatherings can reward employees or be useful networking opportunities.
Happy hour: Get to know employees and discover their skill sets in a more relaxed atmosphere.
Cocktail parties: A classier version of the happy hour, this allows employees and partners the chance to dress up and socialise, all while gaining a valuable education.
Lectures: The perfect opportunity to invite guest speakers and industry experts to share key topics, trending data and handy knowledge.
Anniversary parties: Recognise the collective effort of your company by celebrating important milestones. These events can help to make employees feel part of the bigger picture, while delivering key information about the future of your company.
Product launches: Celebrate the launch of a new product or service. Another fantastic way to make employees and partners feel part of a collective effort.
Board meetings: A standard in most companies, why not transform your next board meeting into a learning experience by inviting guest speakers or board members to deliver talks on key topics.
Annual planning meetings: Involve senior employees and partners in the company's future, allowing them to be a part of the goal-setting process for the upcoming year.
EOFY celebrations: It's the end of the financial year and that's something to celebrate! Get everyone together to inform them about exciting upcoming projects and, more importantly, how they went above and beyond to smash their goals over the past year.
Holiday parties: A must for most businesses, kick off each season or holiday by throwing a party that includes a round-up of the most recent business period.
External educational event ideas for your industry
Multi-day conferences: Make a real event of things by delivering content over a period of 2 or 3 days. Bring together industry experts, thought leaders, and entertainment and catering for an excellent mix of inspiration and fun.
Industry trade shows and conventions: Show off your products and services to the world. These events can help you attract a whole new audience, as well as create networking opportunities with potential clients.
Webinars: Take your event online with a virtual workshop or online presentation, allowing businesses and partners who can't travel to attend.
Panel discussions: Pull together a group of experts to discuss and debate a controversial or emerging topic. These engaging events can be moderated by a charismatic guest host who helps to keep things friendly and moving along.
Roundtable discussions: Similar to a panel discussion, this type of event is less about debating and more about sharing ideas and visions for the future of your industry.
Networking events: Keep it simple. You don't have to go all-out with a conference to inspire community across different industry insiders. Something as simple as a quarterly meet-up with a small group can be beneficial.
Keynote presentations: Engage your external audience with a speech given by an influential or trusted speaker you know your guests will get excited about.
Workshops: Get interactive by allowing guests to learn and apply new skills with hands-on activities.
Hackathons: Bring your attendees together to collaborate or work out a problem. These kinds of brainstorming/troubleshooting sessions are great when including technology or discussing new innovations in your industry.
Educational event ideas for your audience and consumers
Product launch party: Show your brand to consumers by showcasing your latest product or service.
Influencer events: People want to interact IRL with the influencers they love. Give them a chance by partnering with influencers you know your users admire.
After-parties: Host spin-off events around local entertainment events like festivals, concerts, movie screenings.
Community meet-ups: These small-scale events can be seen as educational for your brand. What's more educational than getting to know your actual users?
Virtual presentations: Perfect for a virtual audience.
Fundraisers and philanthropy events: When you want to get your audience excited about contributing to your organisation or a non-profit you're passionate about.
Thought leadership workshops: Helpful if your brand is about education and bringing innovative ideas to the forefront. These can be in-person, virtual, or both.
User feedback sessions: Small focus groups but with a modern spin. Take a handful of users at a time and bring them into your office, or meet up at a venue for more robust discussions.
Looking for a venue for your event?
Our local venue experts can happily advise on the best options for the event you have in mind. Contact us for this free service.