8 Modern Wedding Venues Melbourne Couples Love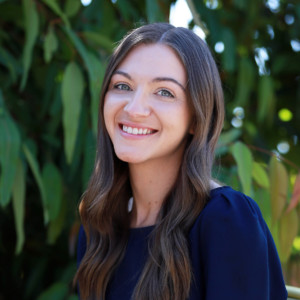 By Amelia Scatigno /Melbourne Venue Expert
Wed 19th Oct 2022 Wedding Venues
Modern wedding venues in Melbourne are becoming increasingly popular with couples looking for something a little different. Traditional wedding venues such as churches and ballrooms are no longer the only options for weddings.
Nowadays, there are a whole host of unique and stylish venues to choose from, ranging from art galleries to rooftop bars. You're sure to find a Melbourne wedding venue to suit your style, whether it's glamorous or more laid-back.
Here are just a few of the modern wedding venues Melbourne couples are loving right now.
At the Jardin Tan in South Yarra, guests will enjoy Its three modern event spaces that complement its lush natural surroundings perfectly. Nestled in the heart of the iconic Royal Botanic Gardens Melbourne, this modern wedding venue will provide spectacular photographic opportunities. From intimate wedding ceremonies to lavish cocktail parties, the venues can be customized to suit any event.
Get Info on Jardin Tan Weddings
Eureka 89 is within the iconic landmark of the Eureka Tower, one of the most prominent buildings in Southbank. Featuring floor-to-ceiling windows that offer views of Melbourne CBD and the Yarra River, your guests will be in awe over the interior space. In addition to two open-plan event spaces, Eureka 89 offers all the modern technology you need for a 21st-century function. Prepare for the WOW factor!
A short walk from the beach, The Harbour Room in St. Kilda is a modern wedding venue located in the historic Royal Melbourne Yacht Squadron, just a short drive from the CBD of Melbourne. In the main event space, guests can enjoy panoramic views of St Kilda Pier and Port Phillip Bay. Featuring modern interiors, contemporary styling, and stunning rooftop space, Harbour Room in St Kilda is the ideal venue for outdoor ceremonies, as well as scenic waterfront views.
Get Info on Harbour Room St Kilda Weddings
The Levantine Hill Winery offers a variety of reception spaces, all of which offer breathtaking views and architecture that is both creative and effortless. Whatever the size of your modern wedding event, Levantine Hill can provide you with an unforgettable experience. There is a unique atmosphere created by the combination of intimate indoor spaces and expansive outdoor terraces and gardens.
Get Info on Levantine Hill Winery Weddings
An exclusive venue in Cremorne, Le Ciel boasts panoramic views of the city, a rooftop terrace, and exclusive use of two floors. A magical wedding can be held at Le Ciel with a spectacular view of the Melbourne skyline as a backdrop. Natural light and wraparound windows provide an ideal setting for wedding ceremonies at Le Ciel. Its light floors, contemporary furniture, and flexible seating arrangements make it the ideal ceremony venue.
Get Info on Le Ciel Rooftop Weddings
Q Events is a sleek and sophisticated event space in Melbourne with luxurious modern interiors. If you're looking for an elegant wedding venue to make your guests feel like royalty, Q Events' luxe finishes will satisfy you and your guests. From marble floors to gold fixtures — the art deco touches really add something special about this place right off the bat.
If you've dreamed of a chic, modern, and industrial-style wedding, Metropolis Events in Southbank will not disappoint. With high windows and an incredible dancefloor, you could have long dining tables that feel lavish, while still providing plenty of space for lounge areas and cozy nooks within open-plan living areas! In addition to offering incredible views of the city skyline and Yarra River, this venue exudes sophistication and luxury.
Get Info on Metropolis Weddings
Modern Wedding Venue Zinc Fed Square
At Zinc at Fed Square, you will find an open-plan venue with adaptable interiors. With floor-to-ceiling glass walls and expansive outdoor decks overlooking the Yarra River, this spectacular venue is located in the heart of Melbourne's vibrant CBD. It can be used exclusively or divided into two smaller rooms, depending on the number of guests and the flow of the wedding.
Get Info on Zinc Fed Square Weddings

Overwhelmed by the options? Speak with our local wedding venue specialists to get the one-on-one help you need to find your dream modern wedding venue.