13 Australian Wedding Venues That Are Perfect for an Italian Wedding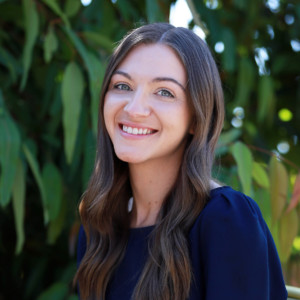 By Amelia Scatigno /Melbourne Venue Expert
Thu 27th Oct 2022 Wedding Venues
From the most delicious feasts to joyful music and glamorous styling, Italian weddings are all about grandiose celebrations of love. There are dozens of Italian wedding venues across Australia, from the Art Deco ballrooms of Melbourne to the hotels along the Brisbane riverfront to Sydney's chandelier-filled event spaces.
We've done the legwork for you and compiled a list of the best places to tie the knot, Italian style. Think picturesque gardens and chic city rooftops — there's something on this list to suit every taste.
So, if you're looking for an amazing wedding venue with Italian menus, look no further
than these top-notch venues throughout Australia.
Italian Wedding Venues in Melbourne
Wedding receptions at Park Hyatt Melbourne are elegant, sophisticated, and luxurious. This
versatile, flexible venue offers you many options for a lavish reception making it one of the most
sought-after Italian wedding venues in Melbourne.
A polished, formal wedding reception can be held here in a traditional ballroom venue decorated with warm wood, a grand staircase, Italian marble floors, and exquisite finishings.
Get Info on Park Hyatt Melbourne Weddings
A historical landmark venue, the San Remo Ballroom hosts glamorous wedding receptions. For
your Italian wedding in Melbourne, this opulent ballroom venue offers grand crystal chandeliers,
Art Deco architecture, marble accents, and a monochrome colour scheme that requires little
additional styling.
Get Info on San Remo Ballroom Melbourne Weddings
On the banks of the Yarra River, Metropolis Melbourne has become synonymous with
luxury wedding venues. Its Southbank location provides sensational views of the city and the
water from its iconic New York loft-style space.
The light-filled rooms and industrial-style setting make it both chic and luxurious. Keep this lavish venue in mind for your Italian wedding in Melbourne.
Get Info on Metropolis Melbourne Weddings
Q Events' elegant dining room and stunning bar area make its wedding receptions chic and
luxurious. With its location in the heart of Melbourne's CBD, Q Events is one of Melbourne's
newest and most versatile wedding venues.
Here, you'll experience sophisticated luxury and five-star service from the sister team behind the beloved local venue, Metropolis. Italian menus are just the tip of the experience iceberg — this venue is all elegance.
Get Info on Q Events Melbourne Weddings
Showtime Events Centre is a unique venue with an industrial-chic style and modern features. It
is located in Melbourne's South Wharf. This highly sought-after venue near the bustling CBD
boasts riverfront views, state-of-the-art sound and lighting, and is one of the most popular
venues for modern weddings.
If you're planning a big Italian wedding, you can choose between a cocktail reception to maximize dancefloor space, or opt for a more formal seated reception.
Get Info on Showtime Events Melbourne Weddings
Italian Wedding Venues in Brisbane
The five-star Emporium Hotel South Bank is a sophisticated venue space reminiscent of the
golden jazz era of the 1920s, with dark mirrored walls, custom chandeliers, plush furnishings,
and a grand piano. This Hotel's Frangipani Ballroom features a flexible layout and moveable
walls, to accommodate the largest of Italian weddings and celebrations.
Get Info on Emporium Hotel Weddings
Waters Edge Weddings and Events offers relaxed and elegant wedding receptions with
exquisite menus from The Fresh Collective and spectacular Brisbane River views. Cocktail hour
on the terrace is a perfect way to enjoy the sunset, and the reception space will take your breath
away. Waters Edge is an extraordinary option for Italian wedding venues in Brisbane.
Get Info on Waters Edge Brisbane Weddings
Tattersalls Club Brisbane offers timeless elegance and unique historic charm. Located in a
grand heritage-listed building dating back to 1926, this iconic Brisbane wedding venue offers
stunning event spaces ideal to celebrate the most classic of Italian weddings.
The Tattersalls Club offers beautiful ceremony and reception spaces, along with endless photo opportunities, for a seamless and unforgettable wedding.
Get Info on Tattersalls Club Brisbane Weddings
Italian Wedding Venues in Sydney
Any wedding at the award-winning Four Seasons Hotel Sydney would be a dream come
true. The venue offers an unbeatable city location and a timeless interior that can accommodate
large receptions. Take your pick of a customised Italian wedding menu, and your reception will be an absolute feast.
One of the most popular Sydney wedding venues for Italian weddings, the ballroom features opulent decor, exquisite crystal chandeliers, cream and neutral tones, and state-of-the-art fittings.
Get Info on Four Seasons Sydney Weddings
Ivy Ballroom by Merivale offers the traditional grandeur of a ballroom with a contemporary style
perfect for an Italian wedding. The Sydney CBD wedding venue is a large, elegant blank canvas
waiting for you to transform into your dream wedding.
With an elegant backdrop created by candles and flowers, couples love to make use of the garden terrace for pre-reception cocktails before entering the magnificent ballroom space.
Get Info on Ivy Ballroom Weddings
Hyatt Regency Sydney offers a variety of dining and entertainment options for wedding
receptions. You can transform one of the hotel's magnificent waterfront ballrooms into your
dream reception venue. A truly personalised and enjoyable event is ensured by the wedding
menus that can be tailored to reflect your favourite Italian dishes.
Get Info on Hyatt Regency Sydney Weddings
Zest Boathouse at the Spit offers a waterfront location, rustic charm, and an outdoor terrace
perfect for an unforgettable wedding. For your reception, the Zest Boathouse at the Spit offers a large, modern function area with timber walls, imported stone, and gold-leaf painted ceilings.
The Zest culinary experience is known to deliver the kind of food your guests will be raving about for years to come, Nonna included!
Get Info on Zest Boathouse Sydney Weddings
The Ottimo House is located in one of the most beautiful and natural regions, making it ideal for
country getaways. With lush greenery and country architecture reminiscent of traditional Italian
estates, this venue makes the perfect backdrop for your romantic Italian wedding.
The Ottimo House is ideal for dreamy weddings in the wilderness, with a stunning photography backdrop in every direction.
Get Info on Ottimo House Sydney Weddings

Interested in a personal rec? We can help! Our team of local venue experts is ready to find your dream wedding venue.