Value Hunting: How to Find The Best Melbourne Wedding Package Offers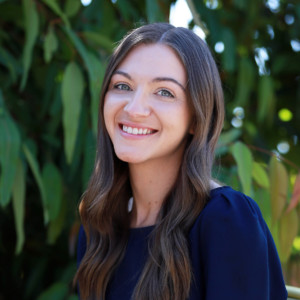 By Amelia Scatigno /Melbourne Venue Expert
Thu 12th Jan 2023 Wedding Venues
Your wedding day can bring about some serious stress, especially when finding the perfect venue. It can be hard work sorting through endless offers and trying to find a package that suits your needs. Many focus on value, but how do you spot the best value wedding packages when you come across them?
To begin with, it's important to remember that value isn't just about affordability. It's about finding the right combination of elements and inclusions that align with your vision for the day. For one couple, it might be that their dream venue offers cocktails made by a mixologist alongside live chef stations. For another, it may be that the venue offers overnight accommodation and catered breakfast options.
So when searching for Melbourne wedding packages, be sure to look beyond the basics of price and location. The Melbourne wedding venues with the best packages are usually those that make it easy for you to show up on your big day without having to worry about managing the details yourself. In this guide, we'll let you in on the secrets to finding the best value wedding packages in Melbourne.
Value Tip: Consider Lighting, Styling, and Event Hire Items
While this may seem like a given, you'd be surprised how many wedding venues offer only the space and nothing else. That means you'll have to source your own catering, tables and chairs, decorations, and more. Not every couple is up for that level of event planning.
Before you jump on a package, make sure you're totally clear on what's included and that the essentials are taken care of (like basic tables and chairs, for example). Also, think of what matters most to you and your partner and check if the venue offers any inclusions.
For instance, if the lighting is important to you, you'll want to check if the venue's existing lighting is good enough for your needs. Does the venue have any nice chandeliers? What about outdoor lighting if you're planning an outdoor component for your wedding at night? These little details can make all the difference between an okay wedding package and one that helps you save money.
These Melbourne wedding venue packages hit the mark when it comes to including everything you need plus a little on top.
Situated in an unbeatable riverside location along Melbourne's vibrant South Wharf Promenade, Showtime Events Centre is all about industrial-chic glamour in the form of its versatile, open-plan, and pillarless interiors.
Weddings here are known for their substantial menus and beautiful event styling, with the in-house team taking care of everything from centrepieces and lighting to a dancefloor and stage.
GET INFO ON SHOWTIME EVENTS CENTRE
Cargo Hall ticks all the boxes, starting with the Yarra River and city skyline views that make for a truly romantic setting. As if the views weren't enough, their packages are also designed with full convenience in mind.
With Cargo Hall, you'll get a private bridal suite onsite, nice wedding chairs, an event coordinator supplied by the venue, and a dedicated wedding producer to ensure everything goes according to plan. And, of course, you'll also indulge in their incredible selection of food that includes tea and coffee stations throughout the evening.
Value Tip: Don't Overlook Hotel Wedding Venues, Even if You're A Local
Many couples skip over hotel venues under the assumption that they'll be too expensive. But in reality, if you shop around, you can find plenty of hotels offering fantastic packages at reasonable rates. Even if you're a local, you should consider the benefits of having a hotel wedding.
Hotels are designed to provide convenience and comfort for guests, and they know the ins and outs of hosting the best events. So when you're booking a hotel wedding package, you can be sure to get access to top-of-the-line services like catering and event styling, as well as all the little extras that make your day special.
That could include anything from comfortable overnight accommodation for your guests, free parking, and security for the day all the way to the little touches like decor and personalised menus.
Here are just a couple of our favourite Melbourne wedding packages at hotel venues.
When you choose Park Hyatt Melbourne, you'll instantly know that you're in for an unforgettable wedding experience. With modern and luxurious function spaces plus thoughtfully-crafted experiences, this hotel is a great choice for couples who want to make their wedding day a seamless experience not only for themselves but also for their guests.
Package-wise, five-star catering is a given and weddings here include a free private menu tasting for the couple. A complimentary one-night stay in the hotel is also a given, accompanied by valet parking for a number of guests. The basics are more than basic here, with linens, chair covers, and table centrepieces all on the luxury end of the spectrum.
The Langham is featured among the top hotels in Australia for a reason — their wedding packages come with the highest standards of service and luxury. Location-wise, you'll get to say your vows overlooking the tranquil gardens and Yarra River before hosting a reception in one of their grand ballrooms.
For those wanting to take advantage of all the hotel has to offer, The Langham, Melbourne wedding packages come with extras like one night's complimentary accommodation for two guests, hot and cold canapes upon arrival, and a personal wedding coordinator to help bring your vision to life. A dancefloor and cake table, as well as a lectern and microphone for speeches, are all included in the package.
Value Tip: Find Out How Much You Can Customise Your Package to Suit Your Plans
Finally, always find out how much freedom you have to customise your package before signing any contracts. Although you may find an inclusion that you like, you may still want to add a few extras of your own to it, so you want to make sure that the venue is happy to accommodate your requests.
The same applies to the venue at large — make sure to ask if you can change any of the décor or styling or use alternative suppliers for things like specialty late-night food or a DJ you really, really love. If they're willing to work with you, you know you've found a great partner that will help make your wedding day one-of-a-kind.
When it comes to customisation, we love working with The Hotel Windsor and San Remo.
For those dreaming of a romantic, 19th-century Victorian-style wedding, The Hotel Windsor is the perfect spot for you. This iconic Melbourne hotel is steeped in history and features exquisite architecture and décor that your guests are sure to love.
Packages include a red carpet entry (talk about a grand entrance!), access to a personal wedding planner, a complimentary wedding cake cut and served to the table, and more. When it comes to customisation, the team at The Hotel Windsor is more than happy for couples to add extra touches that reflect their personalities.
A glamorous venue located in the heart of Melbourne, San Remo Ballroom is an iconic venue that can be transformed to suit any theme or style. It also offers a comprehensive wedding package with all the trimmings you need for your wedding day — from a private bridal suite to complimentary parking for up to 200 cars.
Plus, you can customise the package to suit your own preferences. From adding extra linens and chair covers or a grand chandelier for some sparkle, your day is sure to be amazing!

Our venue experts can help you select the perfect Melbourne venue for your wedding – contact us for the best wedding packages.