Outdoor Wedding Ideas You'll Want to Steal from Famous Couples' Weddings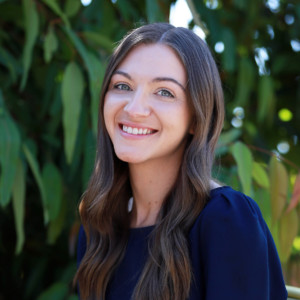 By Amelia Scatigno /Melbourne Venue Expert
Fri 5th May 2023 Wedding Venues
Crowne Plaza Melbourne Wedding Fireworks, Photo by @tahneejadephoto
Celebrity weddings. We love them for the ideas they give us. We jealously hate them for being so beautiful. And of course, we'd love an invite. We can rarely walk away from celebrity wedding images and not have at least five new ideas to add to the mood board. So, what do they do to make outdoor weddings specifically feel extra special? Well, beyond the perfect tans and amazing photographers, celebrities tend to find their own unique spin that gives the day that extra feeling of personalisation to the outdoor vibe.
Here, we've captured 8 celebrity wedding Instagram posts from the past couple of years. These weddings were on all different scales, from Adrian Grenier's tiny desert elopement to Kourtney Kardashian's media blitz wedding.
As with all things celebrity wedding related, these couples really took their outdoor weddings to whole new heights. Not only did they splurge, but they found creative and fun ways to do so. Surprise of all surprises, though, many of these outdoor wedding ideas from famous couples' weddings can actually be pulled off with a minimal budget. Okay, maybe not so much with the multi-day extravaganza including fireworks on the French Riviera (ahem, we see you, Sofia Richie). But, a few of the other ideas here can easily be reworked to fit your fantasy wedding day.
From candlelit desert nuptials at sunset to mod-themed rooftop parties and celebrations involving beloved pets, these celebrities each found a way to make their wedding feel like their own thing. Cookie cutter? Nope. Extravagant? Sometimes. Inspiring? Always.
Whether you're stopping in to snoop on the celeb wedding pics or you're scheming about what you'll do to make your wedding day feel unique to who you are as a couple, we're thrilled to share some of our favourite highlights. Which ideas would you love to steal?
Get married under a marquee with an epic view a la Sofia Richie and Elliot Grainge
View this post on Instagram
Have a second-line dance post-ceremony a la Alexandra Diddario's New Orleans wedding
View this post on Instagram
Have a candlelit ceremony at sunset in the desert a la Adrian Grenier
View this post on Instagram
Create an outdoor altar with religious deities and all the vibes of your very own outdoor church a la Kourtney Kardashian
View this post on Instagram
Involve the dog like Bachelor Australia stars Laura Byrne and Matthew David Johnson
View this post on Instagram
Host a costume party on an outdoor rooftop for your wedding weekend kick-off party like Ivy Getty's mod-theme extravaganza
View this post on Instagram
Cue up the fireworks like Nick Jonas and Priyanka Chopra
View this post on Instagram
Take guests on a sensory tour of the gardens like Taylor Lautner, whose wedding guests wandered from the ceremony overlooking sunset and through a butterfly garden before entering a sweet Ash scented reception
View this post on Instagram
Bring natural, outdoorsy elements into something unexpected, like a textile design or the design of your wedding gown a la Sophia Bush
View this post on Instagram
It's easy to see how you could go over the top with these ideas, but something like flooding candlelight for an evening ceremony outdoors is a very affordable and achievable one. Fireworks are more involved, but a sparkler send-off is still fun for your guests and much easier to pull off. While we love the idea of a butterfly garden, any garden with beautiful flowers will do the trick. The thing that makes all these celebrity weddings stand out is that they're so personal to the couple. We always encourage anyone planning a wedding to tap into that spirit.
Still looking for your dream wedding venue?
Let us help. Contact us today to get started searching for a beautiful space that fits with your wedding day vision. Our venue-finding services are totally free.