12 Stunning Countryside Wedding Venues Outside Melbourne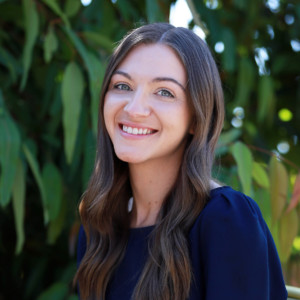 By Amelia Scatigno /Melbourne Venue Expert
Mon 22nd Aug 2022 Wedding Venues
Not interested in an urban wedding vibe? It must be because the country air is calling! Lavish vineyards, breathtaking settings, open spaces with gorgeous lighting, charming farms, and gorgeous mansions — you will be completely in awe when browsing and choosing a countryside wedding venue near Melbourne.
From Yarra Valley's gorgeous winery wedding venues to a picturesque golf course on the Mornington Peninsula, these are some of the most stunning wedding venues outside Melbourne.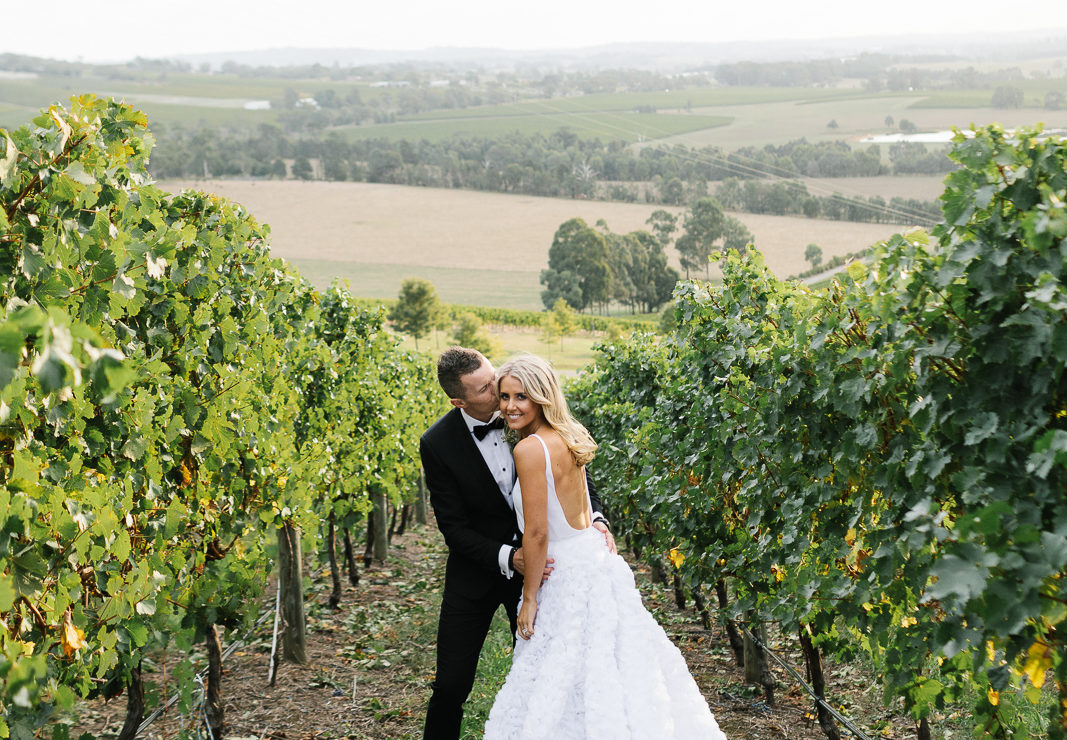 1. Levantine Hill in Yarra Valley
Starting the list with a gorgeous modern industrial winery with a rustic flair that provides an unparalleled wedding experience, Levantine Hill can give your guests a scenic escape and infuse your event with authenticity.
This isn't your typical rustic winery setting but is instead a modern and sophisticated scene with a big emphasis on great food and wine. Feeling a grander-than-grand entrance for your wedding day? Arrive via helicopter!
Photo by Erin & Tara
View Levantine Hill Weddings
2. Warrawong Estate in Eynesbury
A rich farming history and quaint, rustic setting come together at Warrawong Estate, one of the most charming wedding venues in the Melbourne countryside. The gorgeous grounds and high-ceilinged 1850s bluestone woolshed with towering wood beams overhead feature beautifully in wedding photos. You'll love the convenience of the on-site bridal suite.
Photo by White Shutter Photography
View Warrawong Estate Weddings
3. Elmswood Estate in Yarra Valley
Iconic views, open space, and the perfect light make Elmswood Estate a dream wedding venue in the Melbourne countryside. Here, sweeping valley views meet with a small, family-run-business atmosphere emphasising fantastic wines and excellent service. You can expect incredible vineyard views whether dining indoors or hosting your ceremony beside the vines.
See Weddings at Elmswood Estate
4. Shadowfax Winery in Werribee South
Industry insiders know this estate as one of the best wedding venues outside Melbourne — a visual feast for the eyes that combines contemporary elegance with a laidback vibe. At Shadowfax Winery, you'll have many options for your wedding photo backdrops, including stone sculptures, breathtaking gardens, and verdant vineyards.
Photo by Loco Photography
See Shadowfax Winery Weddings
5. Marnong Estate in Mickleham
Marnong Estate Mickleham is a lovely country wedding venue near Melbourne, just half an hour from the CBD. Because every couple wants to make their big day memorable, this fantastic estate provides a vast wine list, award-winning catering, personalised service, and unrivalled views. The country-style reception and ceremony spaces seamlessly blend rustic elements with a modern aesthetic.
View Marnong Estate Weddings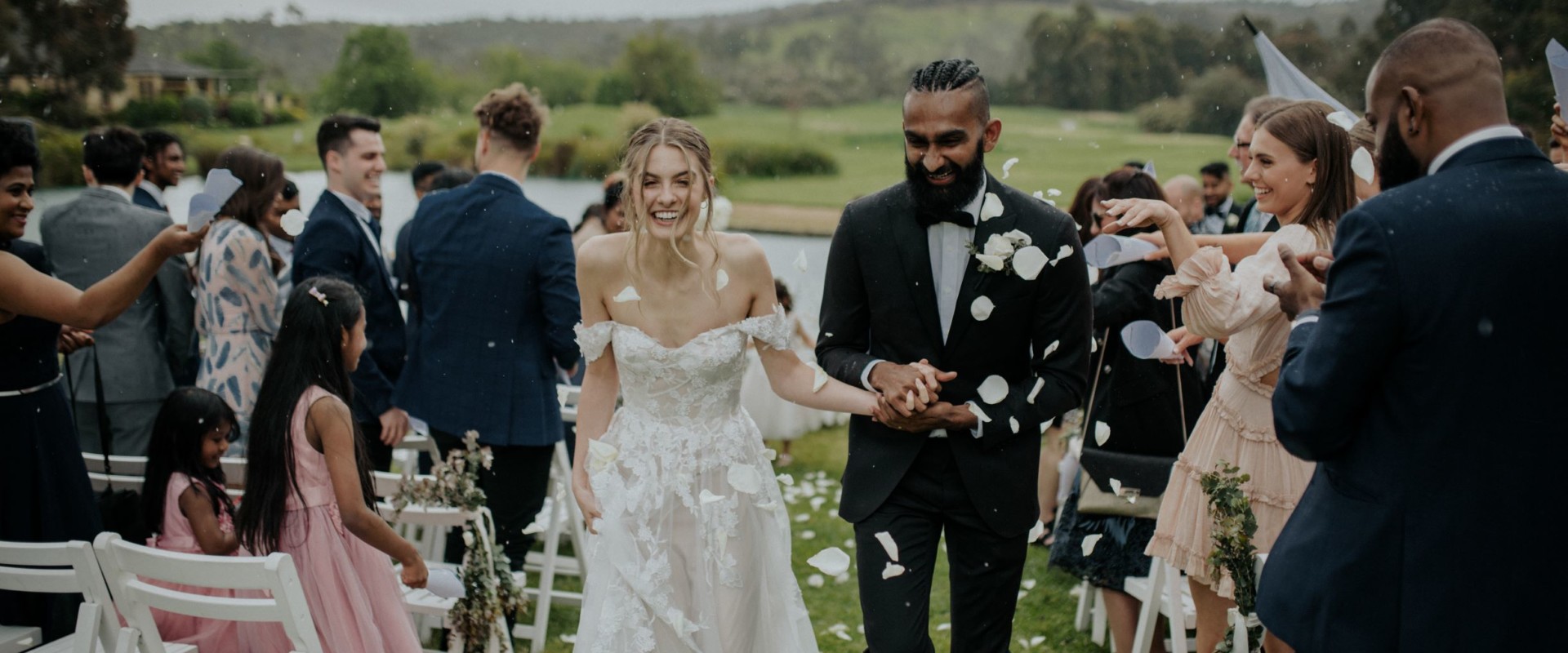 6. Yarra Valley Lodge in Chirnside Park
This is another one for the books! Yarra Valley Lodge provides a picture-perfect wedding setting with spectacular views of the region's wineries. There are endless photo opportunities here, and the wedding reception space is a beautiful conservatory that looks out to the manicured grounds. Your guests will have their pick of stylish on-site accommodation, and a complimentary night is included for the wedding couple when you book a package.
Photo by Rachel May Photography
See Weddings at Yarra Valley Lodge
7. Chateau Yering Hotel in Yarra Valley
This wine paradise will naturally complement your ceremony and reception. The event coordinators at the scene will tend to your wishes and create a seamless wedding day. Chateau Yering is one of the most unique wedding venues outside Melbourne that features an elegant ballroom space — a truly enchanting place for you to host your dream event.
Photo by Elsa Campbell Photography
View Chateau Yering Hotel Weddings
8. Mercure Portsea on the Mornington Peninsula
A beach view and a pristine golf course are only a few amenities this Mornington Peninsula wedding venue provides. Mercure Portsea is known for its luxury approach to your big day, and they'll tailor everything to fit your needs. Does it get any better than dining on delicious food and wine while soaking up a gorgeous sunset on the waterfront? We don't think so!
View Mercure Portsea Weddings
9. Lancemore Mansion Hotel in Werribee South
You might not need much consideration to choose Lancemore Mansion because it's one of those classic wedding venues in the Melbourne countryside that gives you and your guests an unforgettable experience. The beauty isn't just in the surroundings; it's also in the venue's various wedding packages and options. For a stylish and luxe wedding, this venue is a real find.
Photo by DUUET
Visit Lancemore Mansion
10. Vue on Halcyon in Yarra Valley
Vue on Halcyon is one of the most popular wedding venues outside Melbourne, consistently receiving rave reviews from couples and guests alike. The sweeping Yarra Valley estate includes a modern non-denominational chapel and a beautiful reception space, both simply
Discover Vue on Halcyon
11. Max's Restaurant at Red Hill
Max's Restaurant is an award-winning venue that's perfect for those couples who dream of an intimate Red Hill wedding. It offers a beautiful blend of modern country aesthetics with an upscale tilt. The high windows provide beautiful light and an expansive view of the surrounding vineyards. The top-notch service and excellent menu options lend this venue the recipe for a stress-free and unique wedding on The Ninch.
Photo by Michael Briggs
Get More Info About Max's
12. Acre Farm in Burwood
Acre Farm is a stunning country wedding venue near Melbourne. The rustic touch with a warm aesthetic may just be the simplicity you want in a venue. This is a fully-functioning farm that hosts intimate and lovely weddings. They also serve some homegrown organic produce. It's a hidden gem right in the suburban area of Burwood.
View Acre Farm Weddings