Glorious Garden Wedding Venues: Brisbane Edition
By Darcy Allen /Melbourne Venue Expert
Sun 13th Nov 2022 Wedding Venues
A leafy city surrounded by bucolic scenery that ranges from rainforests to paddocks, Brisbane is home to many glorious garden wedding venues. We're talking about some of the best ceremony spots that feel like you're in a secret garden of your own to the garden reception venues in Brisbane that are enveloped in lush greenery.
Not sure how to find the garden wedding venue that's right for you? We can help, just reach out to our local experts.
Whether you're after something luxurious and grand or something more intimate and welcoming, there's sure to be a venue that ticks all your boxes.
From sprawling botanic gardens to quaint cottages with lush green lawns, there's a garden wedding venue to suit every style and budget.
To get started, here's some inspiration on where to hold your garden wedding ceremony and reception.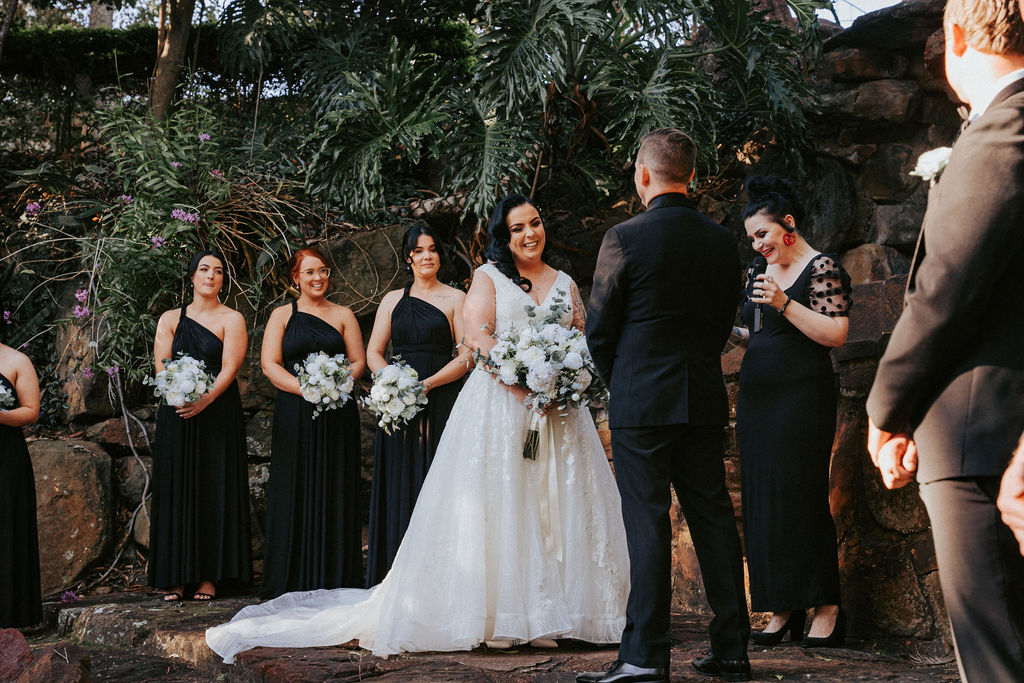 Weddings at Woodlands of Marburg are enhanced by a unique blend of heritage charm and contemporary amenities. This idyllic country venue is ideal for a beautiful garden wedding between Brisbane and Toowoomba. Your Brisbane garden wedding will be complete with onsite accommodations, multiple ceremony sites, a welcoming reception space, and endless photo opportunities at Woodlands of Marburg. As well as offering ample space for dancing, dining, and mingling, the conservatory at Woodlands of Marburg is a versatile space you'll love.
Get More Info About Woodlands of Marburg
The Pethers Rainforest Retreat on Tamborine Mountain offers all that you need for a memorable garden-themed wedding. In the spacious, light-filled lodge, guests can dine around long wooden trestle tables or elegant round tables, and enjoy a relaxed reception in the enchanted garden or on the balcony overlooking the rainforest. A toast to the newlyweds in front of the roaring log fire will make for an unforgettable end to the day.
Get More Info About Pethers Rainforest Retreat
Bower Estate provides a magical setting for your garden-inspired wedding in the Gold Coast hinterland, on a multi-acre estate. Stunning views and serene surroundings make this magnificent Gold Coast estate an ideal setting for a romantic garden wedding. The estate is surrounded by lush greenery, rainforest, and mountain views between Lamington and Springbrook National Parks. A fairy-lit roof creates an enchanting atmosphere in the Gold Coast hinterland at night.
Get More Info About The Bower Estate
The Aberfeldy Farm and Barn is located on private farmland near Brisbane and offers the ideal setting for a country garden wedding. Located just 20 minutes from Toowoomba, this gorgeous property features lush lawns, a barn with Hamptons-inspired features, and stunning views. Aberfeldy Barn makes a stunning backdrop for wedding photos and captures the rustic elegance of your celebration. Aberfeldy Farm offers a rustic setting with a charming ambience.
Get More Info About Aberfeldy Barn
Stuck on where to host your garden wedding in the Brisbane area? Get in touch with our local venue experts to get a personalised recommendation from our team. We've scouted all the best wedding venues so we can help you take your wedding planning experience from daunting to spectacular.