6 Large Melbourne Conference Venues with Windows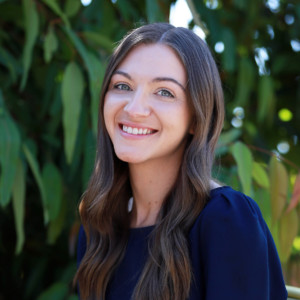 Melbourne offers plenty of conference venues with expansive windows, allowing your attendees to enjoy the riverfront or beautiful city views while discussing important business matters. Long gone are the days of stuffy, windowless ballrooms, and we couldn't be happier to introduce you to some brighter alternatives.
To save you the time and effort of searching, we've put together a list of some of the best Melbourne conference venues with windows. Don't worry about cramming a large group into a tiny room either — these venues can accommodate groups of over 200 people.
At Pearl Riverfront at Crowne Plaza, enjoy the luxury of six interconnected studio spaces where you can host just about any event type — from planning sessions to theatre-style presentations and beyond. And for those all-important boardroom meetings, you'll have access to four bespoke boardrooms and meeting rooms with state-of-the-art technology.
When the six spaces are combined, Pearl Riverfront can accommodate up to 452 seated guests. The best part? These minimalist contemporary spaces come equipped with large windows that allow an abundance of natural light to pour in and offer breathtaking views of the river. In other words, you get all the comforts of a corporate office without sacrificing a bit of natural beauty.
If you're looking for a venue that's close to the city, Cargo Hall is a great choice. Located on South Wharf Promenade, alongside some of Melbourne's most renowned tourist attractions and eateries, the award-winning Cargo Hall is the perfect spot for your next corporate event.
Cargo Hall, a former dock shed reimagined as a rustic warehouse space with modern comforts, can accommodate up to 300 standing guests in its sprawling open-plan floor plan. Besides the standard WiFi, projector, and AB equipment, Cargo Hall brings the outdoors inside with its expansive windows overlooking the Yarra River.
Combined with its dark timber floors and soaring ceilings, Cargo Hall is an open and inviting atmosphere for any of your conference's events.
Rightly living up to its name, The Trust is the perfect place to put your event in capable hands. Situated on the famous Flinders Lane, this brand-new venue is housed within a recently restored heritage-listed building.
Its elegance is embodied by its airy and light-filled interiors, large windows, dark polished wood floors, and marble bar. If you're looking for a venue with a modern character, The Trust is undoubtedly it. It can accommodate up to 450 standing guests, and its grand setting is perfect for hosting any corporate event in Melbourne.
Convenience is key when it comes to corporate events, and Leonda by the Yarra offers just that. Located in leafy Hawthorn, this elegant venue is only a short trip from Melbourne CBD, making it easily accessible for most attendees.
That convenience also extends to its plenty of amenities like AV and projection packages coupled with a variety of catering menus, so you can be sure that all your event needs are taken care of. As for the venue itself, its modern interiors are complemented by its large windows, offering a view of the Yarra River and its surrounding greenery.
Leonda by the Yarra can accommodate up to 1000 standing guests for any corporate event you may have, making it one of Melbourne's largest and most versatile conference venues with windows.
GET INFO ON LEONDA BY THE YARRA
For a venue that speaks premium quality, Metropolis ticks all the right boxes. Overlooking the Yarra, this sky-high venue boasts nine-metre-high windows that offer some of Melbourne's best views. Its light-filled interiors, stylish designer touches, and flexible indoor & outdoor spaces make it ideal for both large conferences and intimate business meetings.
Style-wise, Metropolis is reminiscent of a New York loft, offering versatile locations like the Panorama Room, Aviary Room and all-weather terrace for exclusive venue hire. Metropolis can accommodate up to 1100 standing guests and comes equipped with technical and AV equipment.
The largest and most versatile of conference venues in Melbourne is Q Events, located on Queen Street, catering to up to 1800 standing guests. So if you're looking for an event venue with plenty of capacity and top-notch amenities, this is the place to go.
Q Events offers interconnected spaces that can be transformed into one giant venue or divided up for smaller breakouts using operable wills. The modern interiors are complemented by a spacious outdoor terrace, perfect for post-conference drinks and networking sessions. Whether an intimate business meeting or a large-scale corporate event, this venue can be configured to suit any occasion.
As for the interior, this one is super spacious, with plenty of light coming in from the floor-to-ceiling windows.

Need help selecting the right venue for your conference? Our team of Melbourne venue experts is ready to help.