9 Melbourne Hotel Wedding Venues with Gorgeous Photo Ops Nearby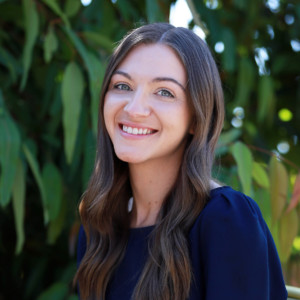 By Amelia Scatigno /Melbourne Venue Expert
Tue 8th Nov 2022 Wedding Venues
It's no surprise that Melbourne is home to some of Australia's best hotel wedding venues. With its world-renowned reputation for being a city full of culture, art and food, not to mention its idyllic setting on the Yarra River, it's easy to see why so many couples flock to Melbourne to tie the knot.
While priorities will differ from couple to couple, for many, the wedding venue is all about the photos. Hotel venues offer the best of both worlds — gorgeous backdrops for wedding photos, as well as 5-star service and amenities to make your day extra special.
To narrow down your search for the perfect hotel venue, take a look at our top picks for Melbourne hotel wedding venues with gorgeous photo ops nearby. One will have you overlook a dazzling 19th-century mansion with elegant accommodations, while another will wow you with long stretches of Mornington Peninsula beaches. Want to find out more? Read on!
Looking for lavish Melbourne hotel venues with an all-rounded experience? The Prince St. Kilda hotel won't disappoint. Walkable to the St Kilda foreshore and Albert
Park, this boutique hotel is rife with gorgeous photo ops nearby. With its beautifully modernised furnished interior bathed in natural light, the picture-worthy outlook of Fitzroy street, and the idyllic timber deck, this hotel wedding venue is perfect for elegant, cocktail-style weddings.
Get Info on The Prince St Kilda Weddings 
Steeped in elegance and historic, Victorian beauty, the Chateau Yering Hotel pushes the envelope for intimate Melbourne hotel weddings. Not only does it offer mouthwatering menu options that are perfectly coupled with incredible local wine, but it also provides panoramic views that make for suitable photo ops, like the perfectly manicured gardens, the expanse of the Yarra Valley vineyards, gorgeous marquees, and opulent interiors.
Get Info on Chateau Yering Weddings 
The Langham is a 5-star hotel venue that boasts panoramic views of the Yarra River and Melbourne skyline, not to mention walkability to the very photo-worthy Southbank promenade. Tucked into the heart of the city, you and your guests will have tons of fun celebrating within the old-world, luxurious event spaces, with a grand marble stairway and glimmering chandeliers. If you fancy your wedding overlooking the glitter of the city skyline, this is one of the top Melbourne wedding venues to offer this beautiful vista!
Get Info on The Langham Melbourne Weddings 
When it comes to Melbourne hotel wedding venues, you'd often find promises of 5-star experiences and lavish settings, and the Park Hyatt Melbourne promises nothing short of that! With a vaunted ballroom to host your dream wedding day, elegant gala, incredible catering and service, be ready to fill your album with wondrous dream-like photos of your wedding! Since this venue is nestled between the Parliament House, St Patrick's Cathedral, and the Fitzroy Gardens, you'll have a bevvy of location options for your wedding photos nearby.
Get Info on Park Hyatt Melbourne Weddings 
Luxury, modern architecture, bespoke wedding packages, and exquisite landscapes; all of these elements are ticked with the Pullman Melbourne on the Park venue. Bedecked with luxurious amenities and accommodations, your wedding experience will be one of a kind, not to mention the many photo ops you'll have within Fitzroy Gardens, or the Royal Botanical Gardens just nearby.
Get Info on Pullman on the Park Melbourne Weddings 
In the Mercure Portsea's boutique hotel, you'll find the ultimate wedding venue with both endless indoor and outdoor photo ops that any bride or groom could wish for. From the lavish, intimate interior setting surrounded by brilliant natural light to the green stretch of the golf course to the cerulean Portsea Beach, you'll have no shortage of photo ops.
Get Info on Mercure Portsea Weddings 
At first glance, the Lancemore Mansion Hotel might seem like just another Melbourne hotel wedding venue, but get ready to stand corrected. Not only will you enjoy the well-groomed English gardens surrounding the hotel, but the five-star 1870s mansion is a stunner. The mansion's notable marquee and pristine pavilion are excellent options for outdoor weddings and events and, of course, give you the chance to view the stunning grounds around the mansion!
Get Info on Lancemore Mansion Weddings 
A winery on the banks of a river? Sign us up for those photo ops! Mitchelton Wines is conveniently situated alongside the Goulburn River. While you and your guests get to luxuriate in the lush onsite accommodations of the Mitchelton hotel and award-winning wines, you'll also have the opportunity to feast your eyes on the pristine outdoor spaces, which boast sprawling vineyards, rich native flora, and a picturesque riverfront deck.
Get Info on Mitchelton Wines Weddings 
Perhaps you're in the mood for a more private, classic country wedding with hundreds of photos to commemorate this intimate event. In this case, you'd be quite happy to host your wedding at the elegant Yarra Valley Lodge. With a stately conservatory, sophisticated contemporary-looking ballroom, farm-quality menus, and gourmet wines, your indoor wedding will be a picture-worthy event. As for the outdoors, the jaw-dropping Yarra Valley, hills, and scintillating gardens and vineyards are prime for your country-experience photo ops!
Get Info on Yarra Valley Lodge Weddings

Found the one? Get in touch, and we'll seamlessly hook you up with the best Melbourne hotel wedding venue for your big day!