Brisbane's Most Unique Wedding Venues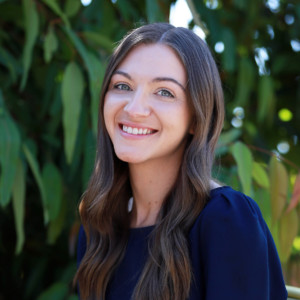 By Amelia Scatigno /Melbourne Venue Expert
Thu 26th Jan 2023 Wedding Venues
The capital city of the Southeast Coast, Brisbane, has everything from sunny beaches and islands to rolling hills, waterfalls, and rainforests. So, it's no surprise that many lovebirds choose the city for their big day.
If you're curious to see what makes Brisbane wedding venues unique, their backdrops and locations are a good guess, but there's more to it. For instance, one venue is in an institute of art, while another is an actual yacht club! Do you want to go on a tour of Brisbane's most unique wedding venues? Hop on!
Nestled between two National Parks, the Bower Estate has a breathtaking view of the rolling hills, greenery, and rainforest, which make for a perfect rustic garden wedding! The venue has that romantic ambience, thanks to its sparkly, clear marquee, fairy lighting, intimate bridal suite, and old fig tree.
The 120-acre estate features four stunning areas to split up your reception so it flows nicely, and can accommodate 10 guests overnight. Also, it comes with a 57-seater bus to take the stress out of guest transportation for those staying nearby.
If your dream is a luxurious boutique hotel wedding, allow us to introduce you to the Inchcolm by Ovolvo Brisbane. You'll understand why it's one of the most unusual wedding venues in Brisbane when you see its bold architectural choices, drawing inspiration from the 1920s, Art Deco, and neo-Georgian design.
Also, you can splurge and hire out the entire hotel for an exclusive experience, which will give you all the opulent event spaces, the bar, 50 glamorous guest suites, and an extra special bridal suite.
We can't talk about unique wedding venues in Brisbane without gushing over the Institute of Modern Art. Do you want to exchange your vows amidst galleries and famous contemporary art pieces from renowned Australian and international artists?
In this visual art space, you can enjoy an intimate ceremony in the galleries, which feature LED lights and polished concrete flooring. Then, top it off with an alfresco reception in the lovely open-air courtyard, surrounded by festoon lighting.
GET INFO ON THE INSTITUTE OF MODERN ART
How many couples can say they got married at a former power station? You certainly can if you choose Brisbane Powerhouse, a pre-war power station! The renovated space boasts river and park backdrops, graffiti walls, and industrial touches that make it truly unique.
Not to mention, you have seven beautiful industrial spaces, so you can pick whichever space matches your vision and the size of your wedding.
GET INFO ON BRISBANE POWERHOUSE
There aren't many venues more glamorous than a yacht club with a super yacht marina and glittering water view. The Southport Yacht Club is the spot for a memorable ceremony, whether it's exchanging vows on a floating pontoon, drinks on the garden lawn, or partying in the elevated banquet room.
Dining here is with the award-winning culinary team, using locally sourced produce and providing you with a delicious guest experience.
GET INFO ON SOUTHPORT YACHT CLUB
Why not have your wedding ceremony on Tamborine Mountain? Pethers Rainforest Retreat overlooks a subtropical rainforest, so you can bet your wedding photos will look stunning. The boutique venue has everything you want, from luxurious treehouses for onsite accommodation and exclusive hire to delectable dishes, rainforest gardens, a charming gazebo, and lush greenery.
When we call the treehouses luxurious, we mean your loved ones will enjoy double spas, lounges, plush beds, and more.
GET INFO ON PETHERS RAINFOREST RETREAT

Haven't made up your mind about your wedding location yet? No problem, just message us, and our team will help you make the right call!