4 Wedding Reception Venues Sydney Partygoers Love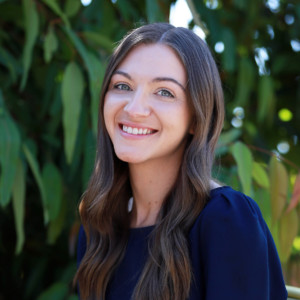 By Amelia Scatigno /Melbourne Venue Expert
Fri 20th Jan 2023 Wedding Venues
Party on, y'all! Weddings are a once-in-a-lifetime event, and you want to make sure that your celebration lives up to its hype. After all, this is your wedding day, and you deserve to party in style! At these Sydney wedding reception venues, couples just like you have raved about their experience.
These wedding reception spots are especially great for couples looking to host a show-stopping event your guests will talk about for years to come! Whether the buzz is about the incredible views of Sydney harbour or about the lavishly presented multi-course dining experience, there's something memorable for every partygoer.
Let's indulge in them, shall we?
A dazzling reception venue in the heart of Sydney, Four Seasons Hotel Sydney boasts picture-perfect views of the Harbour Bridge and Sydney skyline. Step inside the opulent Grand Ballroom and host a milestone event in luxury with world-class service, exquisite multi-course menus, and cutting-edge tech.
Not to mention, they have the largest outdoor heated pool in Sydney! That's along with an award-winning spa, rooftop terrace, and more. The bottom line is that for an extravagant affair, this is the spot!
GET INFO ON FOUR SEASONS HOTEL
If you want something a little bit out of the ordinary, check out Ovolo Woolloomooloo. This one is definitely not your typical Sydney wedding reception venue. It offers a rustic industrial-chic vibe that's oh-so-trendy and brims with bold interior design elements that add even more personality to the mix.
Choose from their versatile, open-plan Piper Rooms for your reception or take things outside and use the picturesque outdoor Wharf area. Alternatively, you can make a statement by hosting your special day at their snazzy Alibi Bar – complete with its own fully stocked bar!
GET INFO ON OVOLO WOOLLOOMOOLOO
For an unforgettable bash, you don't want to miss out on the Ivy Ballroom by Merivale. This grand yet contemporary venue is located right in Sydney's CBD and oozes luxury and sophistication, making for an amazing backdrop for your special day.
You and your guests can admire the spacious ballroom with high ceilings, large windows, and a garden terrace for spillover, as well as its classic black and white decor that will bring out the beauty of any theme you have in mind. Add to that its in-house stylists, florists, and event planners to make sure everything runs smoothly, and you can rest assured that you're in good hands.
Grand doesn't even begin to describe the environment at The Tea Room QVB. We're talking breathtaking crystal chandeliers, a sparkling ballroom, and majestic settings that make you feel like royalty. Its location right on George Street in the city's iconic Queen Victoria Building also adds to its upscale vibe.
At this luxe Sydney wedding venue, you have the most beautiful view of historic architecture and modern amenities. Plus, its lavish menus, impeccable service, and glamorous setting make it a top choice for those who appreciate the finer things in life. Indeed, these often overlooked details will make your wedding day a truly special event.

Contact us today to help you create a wedding that will be the talk of the town!