How Can You Make a Restaurant Wedding Venue Feel Unique?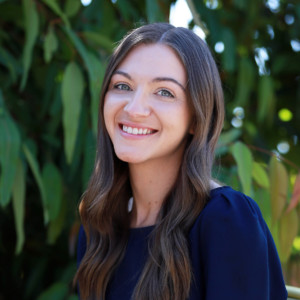 By Amelia Scatigno /Melbourne Venue Expert
Thu 11th May 2023 Wedding Venues
Looking for something a little different in a wedding venue? Something that offers cosy, intimate vibes and delicious food and drink in a space that's all set and ready to party in? Then a restaurant wedding might just be perfect for you and yours.
Worried that it might lack the spectacle of a private venue or reception hall wedding? Well, we're here to tell you that through the magic of customisation, a restaurant can easily be transformed into a one-of-a-kind wedding venue.
In this article, we'll answer some basic questions to consider when turning your restaurant wedding venue into the perfect wedding setting.
How can you make a restaurant feel unique for a wedding?
You look around. Tables. Chairs. Cutlery. The necessities are all here.
"But, how am I going to turn this into a wedding venue," you think.
Fear not— there are many ways to make a restaurant more like your own unique space for the day, and it starts with the décor. I always start by recommending splashy, bold statement pieces like an entryway floral installation or elegant lighting fixtures.
Of course, with a restaurant, you already have tables and chairs. But this doesn't mean you can't bring in beautiful table linens, additional flowers, and candles for a personal touch. In larger venues, you could even utilise unused space to create intimate seating areas with cosy lounge furniture and low cocktail tables, encouraging guests to relax.
Depending on your venue, you may also have the option to swap out the basics like chairs and glassware. These kinds of small swaps can make the space feel more like something that has your fingerprint on it.
Thinking beyond beautiful decor to customise the space, entertainment can do wonders in taking a restaurant wedding to the next level, especially if you've only got a small amount of space to play with. Of course, a musical solo act or duet easily adds a bit of romance to the atmosphere. But, think about other types of entertainment to delight your guests too. Maybe a roving champagne dress lady greets them at the entrance, or a few professional dancers kick off the dancefloor antics.
Will you have exclusive use of the restaurant for your wedding?
Best case scenario, you'll probably want to have exclusive use of the restaurant — or at least a private space within it — for the day. This allows not just privacy for you and your guests, but also the space you need to really make it your own.
If you have a partially private space, it may be worth speaking with the restaurant manager about ways previous hosts have made the area feel more intimate. Perhaps they used separate restrooms and entrances or hired drapery to make a temporary wall for the space.
What are the restaurant's limitations on decor?
If you want a truly bespoke wedding, make sure to check your venue's policies on decor before you book the venue. Each venue is going to have different rules based on its unique setup.
Many venues are flexible on the amount of outside décor allowed, but some may only allow minimal additions due to things like storage limitations. For example, if you want to swap the dining chairs out for the day, the restaurant will need a place to store their regular chairs during your wedding. If they don't have that kind of space available, they may say no to your request.
If you're considering something complex like a large, dangling floral display or rigging additional lighting, check with your venue before you confirm with your suppliers. The restaurant may require a site visit to ensure the suppliers can actually pull off what you're envisioning.
Will your decor team have access to the restaurant all day?
When planning your day, timing and scheduling are everything. Find out how much time you'll have to set up and decorate the restaurant beforehand. You'll likely have to work with the venue and your suppliers to create a realistic time frame for loading and setting up, depending on your plans. If you have something particularly elaborate in mind and a narrow setup and take-down window, you may need to bring in additional staffing to cover the difference.
Alternatively, some venues will allow you to hire the space hourly for additional setup and break-down time. Either way, this is a conversation to have at the start of planning so you can keep an eye on how your big ideas will play out in reality.
A great alternative to traditional venues
One reason a restaurant wedding venue is such a great idea is that they already have a set style and most of the things that traditional dry-hire venues may not. Here are some restaurant venues we love:
For a wedding day that's different, memorable and saves you a ton of cash on outside hires, a restaurant wedding is well worth considering. With careful planning and a creative touch, you can transform a simple eatery into a stunning wedding location that reflects your vision and personality.
Still looking for the perfect wedding venue? I'd be more than happy to help you find a restaurant in your area that ticks all the boxes. Simply reach out and let's get started finding you a venue — our service is entirely free.