Indoor Brisbane Wedding Venues That Feel Like You're Outdoors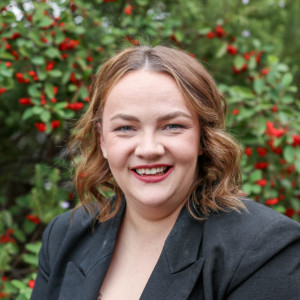 With shimmering waters as your backdrop and Brisbane's sun warming your skin, you're bound to have a gorgeous wedding day whether it's indoors or out. But some of Brisbane's best wedding venues seamlessly make you feel like you're out in the tropical surroundings even if you're tucked into a cosy indoor space without any weather concerns. Here, we dive into some of our favourite indoor wedding venues with beautiful views and lots of natural light.
The best options within Brisbane are those on the riverfront, and there are gorgeous options in the city surrounds if you're up for something a little more adventurous. Not sure where to start your wedding venue search? You've come to the right place. Our local wedding venue experts are happy to help. Simply reach out and we'll talk you through the best indoor Brisbane wedding venues.
Private, intimate, and complemented by the lush nature of Mount Tamborine's rainforest, Pethers Rainforest Retreat is one of the most picturesque indoor Brisbane wedding venues. With a naturally-lit lodge with glossy wooden floors and floor-to-ceiling windows right by the rainforest scenery, your wedding will have that calm ambience and outdoor feeling to do it.
Not only that, but the venue also offers onsite accommodation and parking, a dedicated events team to help you personalise and organise the day, and scrumptious catering options. The exclusive venue hire option will also give you all the privacy you need on your special day to make sure you're uninterrupted.
GET INFO ON PETHERS RAINFOREST RETREAT
Located in the heart of Queensland's Gold Coast backwood, The Bower Estate has everything you need for a wedding, ranging from a spectacular view to exceptional facilities. The best thing about it is its clear marquee that, when lit with string lights, looks like it just came out of a Pinterest board. It's the perfect area for an indoor wedding that doesn't lack the charm of the outdoors.
Apart from its beauty, The Bower Estate offers onsite accommodations and parking, a delicious dining experience by an exceptional catering company, and full service during the event. It also treats your guests to endless acres of greenery where they can take unforgettable photos and enjoy the bright vibes.
Another picturesque venue alongside the Brisbane River, Waters Edge has a contemporary interior with floor-to-ceiling windows and light hardwood floors. It provides a chic and relaxing aesthetic for intimate weddings, and it has all the facilities needed to make your day special, from an experienced events team to plentiful customised catering options.
Whether you want to treat your guests to mouthwatering canapés, food stations, or multi-course banquets, the catering team will make sure your needs are met. Add to that the onsite car parking and the dedicated staff, and you have yourself a practical and pretty indoor wedding venue.
The Tides Byron Estate gives you serenity and glamour like no other wedding venue in Brisbane. It's an opulent villa situated in the heart of a hinterland and surrounded by greenery, giving it a relaxing and magical aura. The estate's indoor event area is decorated by crystal chandeliers and naturally lit by oversized windows that bring some outdoor beauty inside.
Aesthetics aside, the venue offers accommodations for guests and onsite parking spaces. While there isn't in-house catering, organisers work closely with hand-picked suppliers that guarantee premium-quality dishes for your guests. You also have the option to bring in food trucks if that's your jam.
GET INFO ON TIDES BYRON ESTATE
Don't wait another minute to book your dream wedding venue. Get in touch with our local venue experts, and we'll help you find the one.