Large Venues for Corporate Events Melbourne Planners Recommend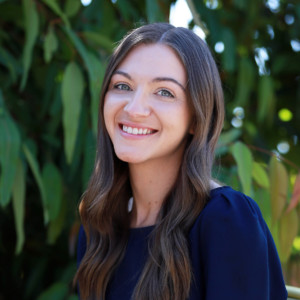 Melbourne is a cosmopolitan, free, and inspiring city. You'll see it in the people, activities, galleries, museums, and historic buildings. You'll also see it in the large venues for corporate events Melbourne is home to – spaces that are perfect for hosting large-scale corporate parties, conferences, exhibitions, and more.
Whether you're looking for a venue with a VIP room or moving walls, we've compiled a list of the leading venues for corporate events in Melbourne. And because we know you're thinking big, you can rest assured that these venues can all house over 200 guests.
For glamorous and large corporate events, Melbourne gives you Metropolis with exclusive hire of the venue, housing up to 470 theatre or 1,100 standing guests! They'll all be impressed by the venue's chic and minimalistic interiors, nine-metre high windows, lovely terrace, and breathtaking view of the Yarra. And to top it off, the venue is equipped with AV technology, guaranteeing that your corporate event is a success.
This corporate venue hire, Melbourne's San Remo Ballroom, is flexible with a customisable layout; if you have a detailed vision of your event, the in-house staff will bring it to life down to the finest details. Plus, it features impressive sound systems, mouthwatering dishes, elegant Art Deco interiors, and contemporary renovations  –  making it the ideal location for your large-scale corporate party. As for the capacity, it can house 450 sitting guests or 950 standing guests.
For a modern large corporate event space hire, Melbourne offers Q Events, which exudes modernity with top-notch audiovisual facilities, customisable lighting, and operable walls that'll move at your wish! As the largest venue on this list, Q Events can take up 450 sitting guests or 1,800 standing guests, making it perfect for a large conference, award night, or holiday celebration. After That, your guests can mingle on the wide outdoor terrace!
With this exclusive hire, Zinc at Fed Square, you can house up to 1,000 standing guests for your award nights or huge conferences. You can also split the main space into two studios for breakout sessions or food breaks, which is spectacular. As for the view, your guests can admire the city skyline, Yarra River, and the elm trees from the charming terrace and clear roof.
GET INFO ON ZINC AT FED SQUARE
River's Edge screams modern with its sleek, futuristic style, white interiors, and floor-to-ceiling windows. Thanks to its large partition walls, you can customise the space to fit your event, and what's even more remarkable is the VIP room, fully equipped with every technology your guest speakers might need. Finally, the venue can host up to 300 theatre or 400 standing guests.
Thanks to its arch windows, crystal chandeliers, and high ceilings, the Park at Albert Park has an air of luxury, which your brand deserves. This venue is ideal for multi-day events because it's close to Melbourne's hotels, has spectacular catering packages, and can be divided for various activities and breakout sessions. Not to mention, it can take up 500 theatre or 800 standing guests.
GET INFO ON THE PARK AT ALBERT PARK
Enjoy the city's breathtaking views from The Langham, Melbourne. The venue stands out with its on-site accommodation for guests and delegates and online platform, which takes care of everything from venue hire and planning to entertainment and dining, giving you a hassle-free experience. As for the venue's capacity, 300 theatre guests or 400 standing ones are welcome!
Sophistication is the name of the game at Park Hyatt, with its excellent location and contemporary rooms. The formal Ballroom is great for large events or conferences, while the staff can accommodate up to 500 theatre or 600 standing guests with their top-notch service and overnight accommodation for business trips. With mouthwatering dishes and drinks, you'll be sure to impress your guests at Park Hyatt.
If you have many fun ideas in mind, Gather & Tailor will help you bring them to life. Formerly a warehouse, the venue contains an upstairs area, downstairs area, and outdoor courtyard that'll inspire you to plan diverse and fun activities. Add Refresh Hospitality's unique dining experience to that, and you'll have a killer corporate event that up to 250 standing guests can attend!
Grand Hyatt Melbourne is the hotel you've walked past a million times — it's located at the heart of Melbourne's centre on Collins Street. The hotel's events floor features 15 innovative spaces with the latest technology, ensuring that your special gathering will be everything you've envisioned. On top of that, with room for up to 1,500 standing guests and the ability to leverage the hotel's guest rooms, multi-day events are also an option with this venue.
GET INFO ON GRAND HYATT MELBOURNE

Have you set your sights on a corporate venue already? Get in touch and we'll help you put together a memorable launch party, conference, or meeting!