12 Stunning Modern Wedding Venues in London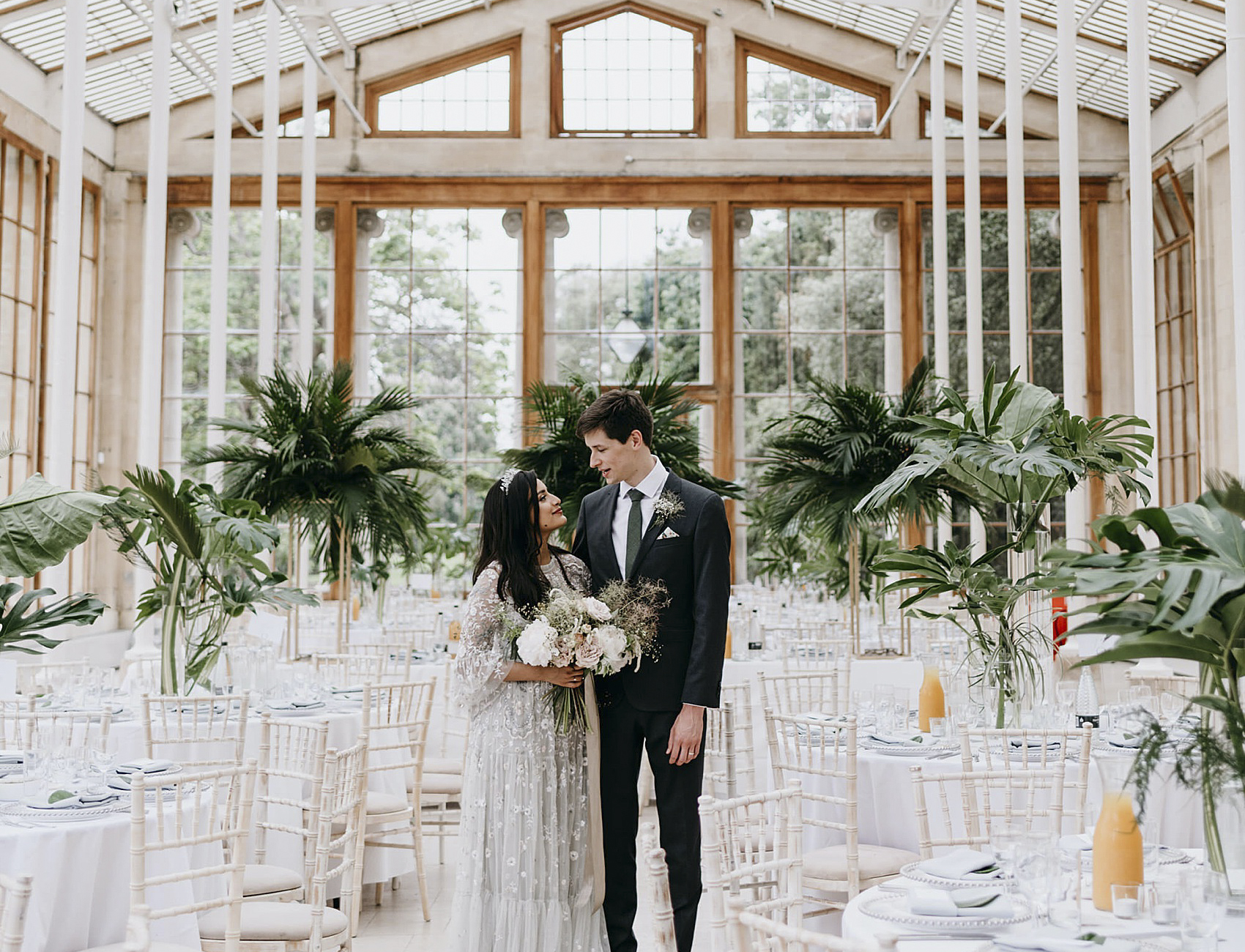 If you're looking for modern wedding venues in London, you're in luck. These contemporary wedding venues in London are some of the most stunning in the city. From sleek and contemporary lofts to chic private dining rooms, there's no shortage of stylish venues to choose from.
What makes a wedding venue modern in our eyes? Towering ceilings, huge window walls, splashy colour stories, maximalist OR minimalist vibes, and crisp, natural lighting, to name a few of the qualifiers.
To help you narrow down your options, we've compiled a list of our favourite London wedding venues that are simply gorgeous backdrops for a modern wedding.
When you walk into The Hackney, it's as if time has stopped, and your senses are taken on a journey through London history. While the venue retains many original features from its Brewery days, this former industrial space has been renovated with modern luxuries.
One of East London's hottest event spaces, The Hackney features original brickwork, double-height ceilings, and simple yet elegant rustic interiors and aesthetics.
See More Modern Weddings at The Hackney
Marvel at the gorgeous waterside views of London while enjoying your wedding reception in this modern, elegant and lively venue. Hire exclusive use for your event at the Humble Grape plus enjoy using their stunning outdoor terrace.
With ample space to host, you won't have any trouble finding an inside location where everyone can enjoy themselves.
Get Info on The Humble Grape Canary Wharf
The Gherkin is a unique and iconic wedding venue that compares favorably to many event spaces in London. The top three floors offer stunning views, making them ideal for wedding photography at night when the city lights up around it.
The building's modern glass and steel design lend a sense of serenity to the atmosphere.
See More Modern Weddings at The Gerkin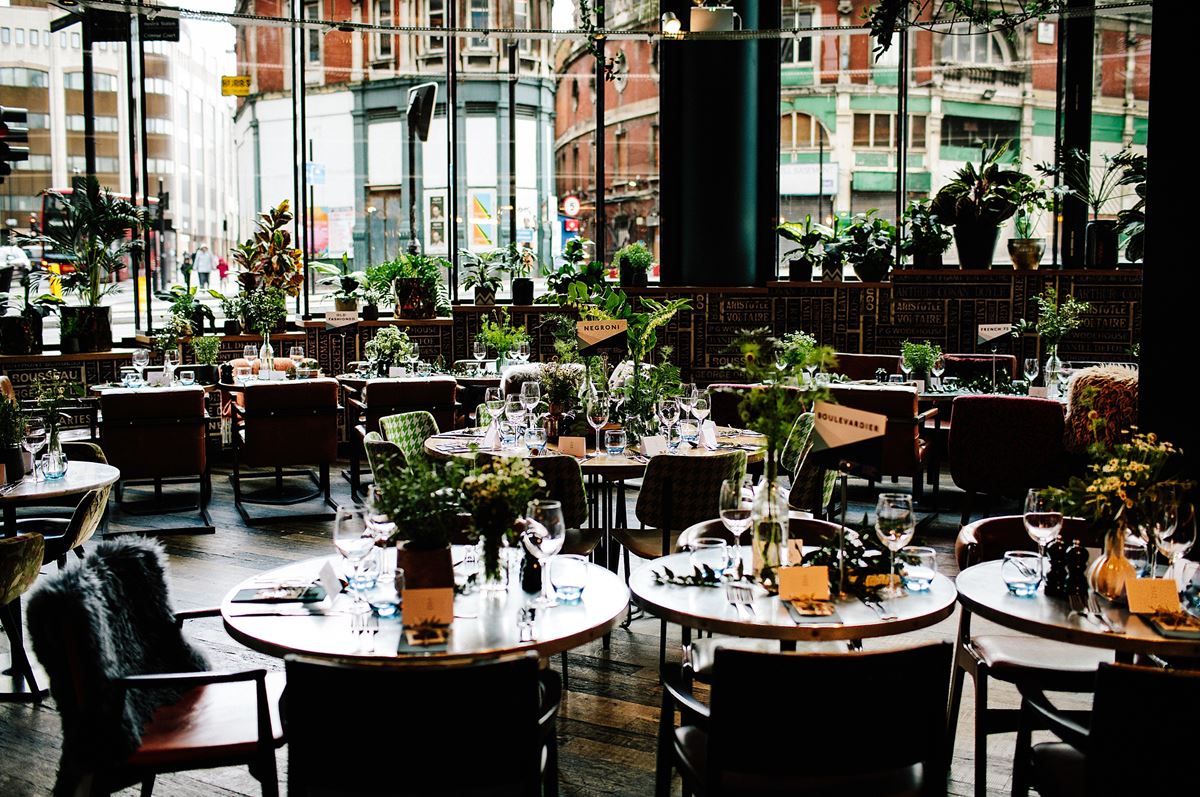 The Fable by Drake and Morgan is a creative and whimsical wedding venue in the heart of London. The historic building dates back to the early 1800s, and it's been carefully restored to its original glory, yet large windows and contemporary lighting lend it a modern feel.
There is nothing ordinary about this popular venue, which is inspired by fairytales and Aesop's fables. High ceilings and ornate chandeliers make the grand ballroom perfect for weddings. The venue also has a beautiful garden for outdoor weddings.
Get More Info About Weddings at The Fable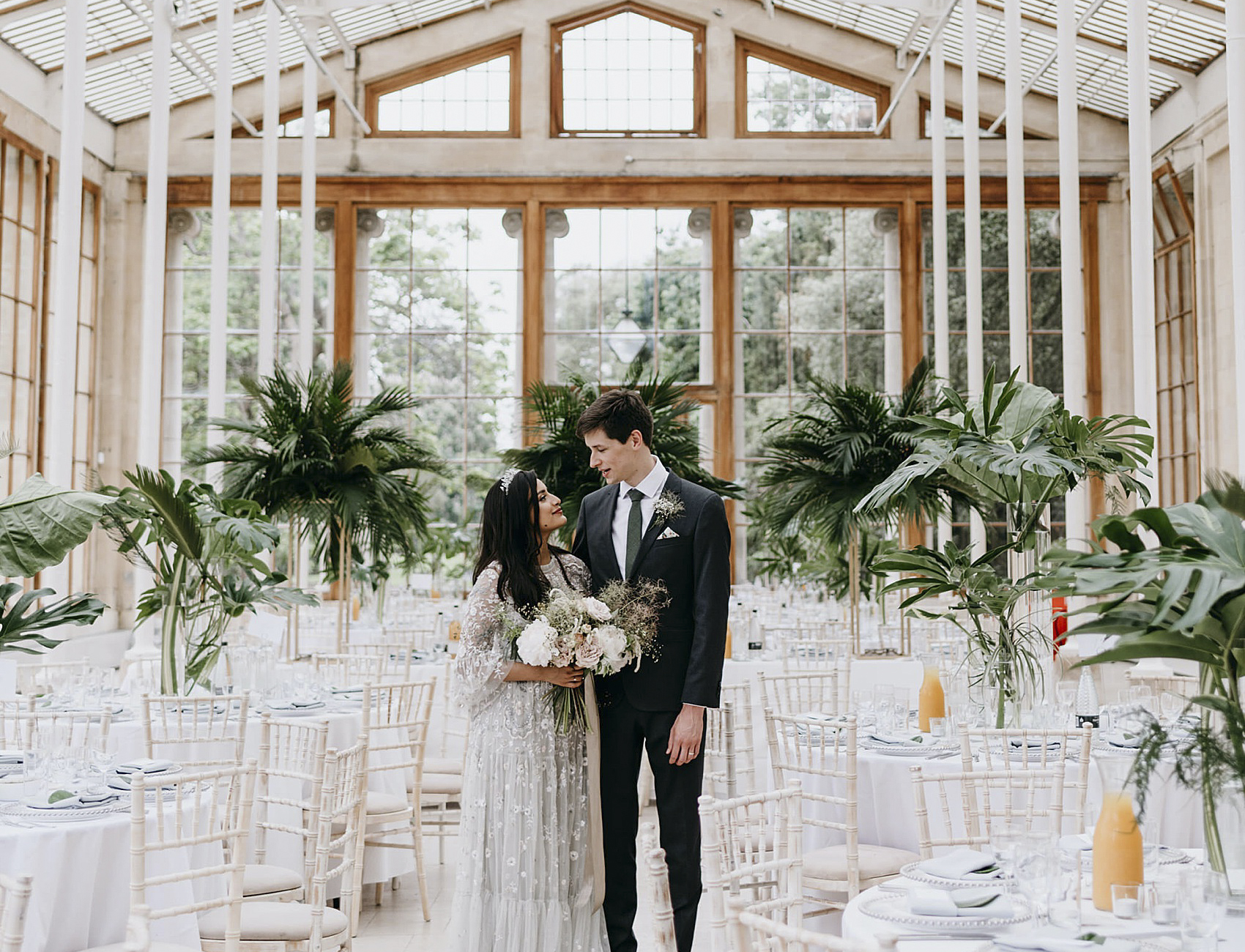 In Kew Gardens' multi-acre and world-renowned botanical gardens, there are a variety of spectacular wedding and event venues.
Your special event can be celebrated in enchanting spaces, manicured gardens, and the world's largest Victorian glasshouse at Kew Gardens. While the conservatory is a long-standing structure, the space feels light, bright, and inherently modern — easily adapted to your modern aesthetic.
See More Modern Weddings at Kew Gardens
A wedding at One Hundred Shoreditch is unlike anything else you'll find in the city. London's excellent hotel wedding venue is the epitome of cool, with concrete walls and mid-century furniture.
This hotel and modern wedding venue feature stylish yet minimalistic décor has a spectacular rooftop that offers views of the city that are reminiscent of Palm Springs.
View Weddings at One Hundred Shoreditch
Located on the north bank of the River Thames, the Oyster Shed London provides stunning views of the city. The waterside venue provides an urban oasis featuring nautical and yacht-inspired themes for the most lavish of celebrations.
This wedding venue on the riverfront offers breathtaking floor-to-ceiling views of The Shard and the city skyline just a short walk from London Bridge and Cannon Street railway stations.
View Modern Weddings at The Oyster Shed
The East Wintergarden is a luxury wedding venue for your London wedding located near the Canary Wharf Towers on the banks of the River Thames. Offering panoramic views of the surrounding city skyline, the contemporary venue features a stunning domed glass facade.
In addition to a 27-metre high glass arched ceiling and Italian marble flooring, the venue boasts uninterrupted and expansive interiors — the ideal backdrop for your modern wedding.
View Modern Weddings at East Wintergarden
The Green Room is situated just behind the National Theatre in a gorgeous neighbourhood garden surrounded by stunning architectural design. An oasis of modern open-air dining in Central London is just minutes from South Bank.
In addition to multiple indoor and outdoor function spaces, the Green Room features a contemporary timber pavilion decorated with lush greenery.
View Weddings at The Green Room
Located in Westminster, Royal Horticultural Halls is a beautiful, historical, and character-filled wedding venue. The Royal Horticultural Halls, which are made up of Lindley Hall and Lawrence Hall, were built in the early 1900s for the Royal Horticultural Society.
Lindley Hall features Edwardian features and a vaulted glass ceiling, while Lawrence Hall features dramatic high vaulted ceilings and Art Deco features. While the setting has a lot of history behind it, a modern wedding would perfectly complement the space.
View Weddings at Royal Horticultural Halls
L'oscar is a former Baroque church converted into a large boutique hotel. This wedding venue, located near London's famous West End, features a magnificent chapel and is filled with luxurious interior details, original architectural delights, and theatrical elements.
Your guests will enter a space filled with wonder, intrigue, and an atmosphere that makes them feel ready to celebrate. It's modern in the most extravagant, maximalist way.
View More L'oscar Weddings
The Century Club London is a sophisticated and exclusive members club located in Soho. This stylish and sophisticated wedding venue is one of the best-kept secrets in the city.
Offering unmatched views of the skyline, Century Club has elegant and modern event spaces, and a signature terrace featuring Soho's largest rooftop bar. Exposed brickwork, floor-to-ceiling windows, and breathtaking artwork grace this venue's interior and decor.
View Century Club Weddings
When you need a venue that is rustic, secluded, and that offers luxurious accommodations for your guests, look no further than The Pethers Rainforest Retreat.
Situated in the Mount Tamborine rainforest, this venue has stunning indoor and outdoor settings along with spacious rooms available to host any event or wedding day.
London's modern wedding venues can be found throughout the city. For more personalised options, speak with one of our local venue experts today.