8 of Melbourne's Best Restaurants That Double as Wedding Venues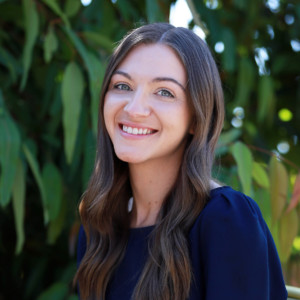 By Amelia Scatigno /Melbourne Venue Expert
Wed 7th Sep 2022 Wedding Venues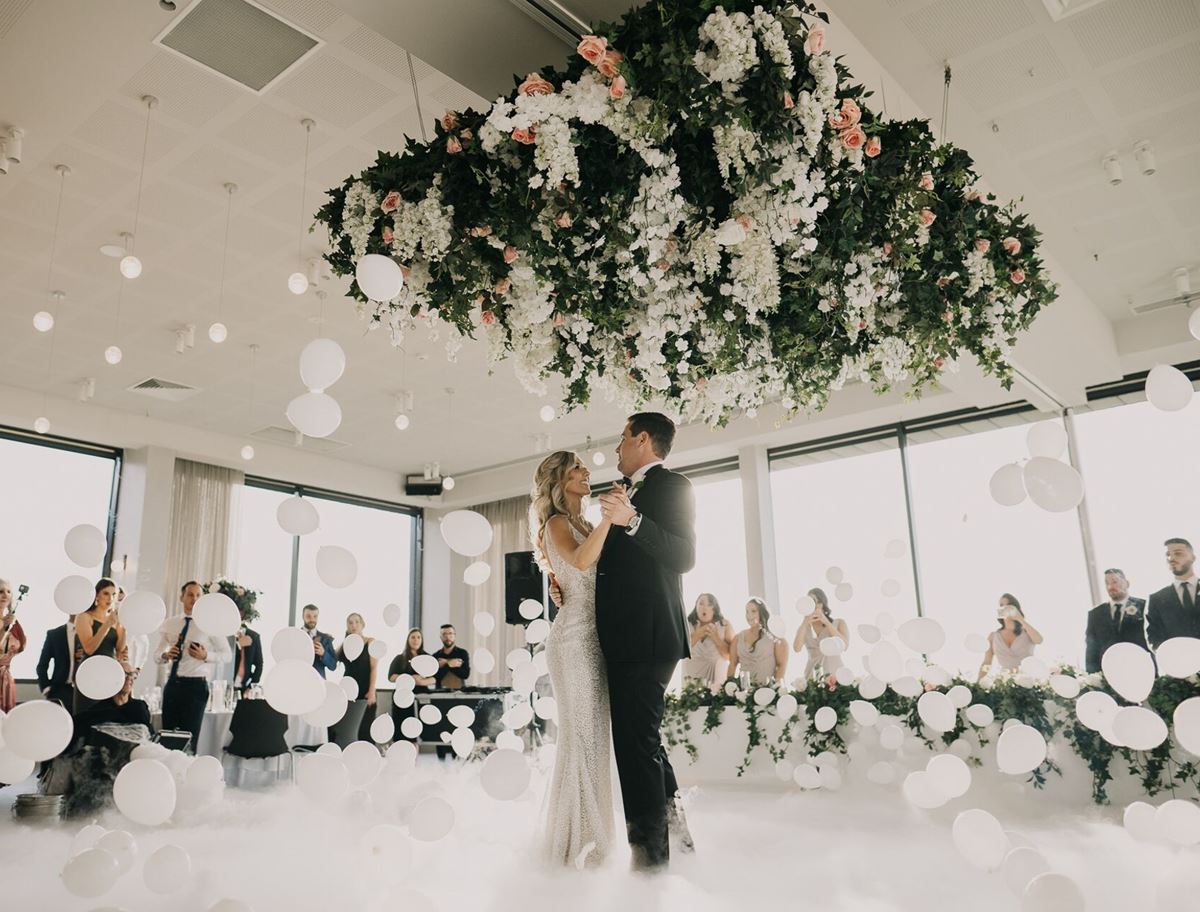 A hub of tourism and true Australian culture, Melbourne is a city renowned for its nightlife, must-see landmarks, and incredible restaurants. For those who love a food experience that blends local flavours and gorgeous settings, you may want to consider hiring a restaurant wedding venue in Melbourne instead of going the ballroom track.
Victoria's capital is home to some of Australia's most popular eateries, incorporating flavours from across the globe, as well as locally sourced delicacies. On top of the stunning dishes on offer, the restaurants serving them are often spectacles in their own right. So, if you're looking for remarkable settings and wonderful food — why not pick one of Melbourne's fantastic restaurants as your wedding venue?
If you're looking for an impressive mix of delicious dining and exciting venue space, this is the city for it! From scenic winery escapes to the leafy surrounds of botanical gardens, Melbourne and its surrounding areas offer a variety of superb restaurants to host your wedding day.
Here, we explore some of Melbourne's best restaurant wedding venues.
Tucked away in the lush Royal Botanical Gardens is the crisp, light-filled Jardin Tan. A favourite for outdoor wedding ceremonies, just imagine yourself exchanging vows, surrounded by towering pavilions and expansive lawns, not to mention the many exotic plants that call the gardens their home.
For dinner (and later dancing!) the main dining area boasts tons of space, floor-to-ceiling windows, and long banquet tables, so your guests can enjoy the view while tucking into delicious Southeast Asian cuisine. Across its three unique event spaces, Jardin Tan's modern, vibrant settings promise a remarkable day for everyone.
Get Info on Jardin Tan Weddings
If you're looking to escape the city, the pastoral surroundings of Levantine Hill might be just what you're after in a wedding venue! Not only is it surrounded by miles of beautiful farmland and vineyards, but it offers a variety of indoor and outdoor wedding locations.
Receptions can be held in either the Signature Restaurant, with its valley overlook and modern barrel seating, or in The Winery, an inspired piece of architecture with easy access to the outdoors.
Of course, you'll need to wed first! And where better than in the gardens, overlooking the beloved Yarra Valley! Going as far as to offer the grandeur of a helicopter entrance, anything is possible for a wedding at Levantine Hill.
Get Info on Levantine Hill Restaurant Weddings
Want to get married in epic style? How does 89 floors up in the highest venue in the southern hemisphere sound? Amazing right? Well, Eureka 89 is the place for you!
Featuring two unique spaces for both intimate and larger gatherings, each features wraparound windows allowing you to tie the epic view of the Melbourne skyline and the Yarra River into your wedding. With sights like those, the food should be just as spectacular, right? Luckily, Eureka 89 boasts a head chef who works closely with couples to deliver bespoke menu options, combining fresh and modern flavours.
Bringing together the best in both setting, atmosphere and dining, Eureka 89 is a hard-to-beat wedding venue.
Get Info on Eureka89 Restaurant Weddings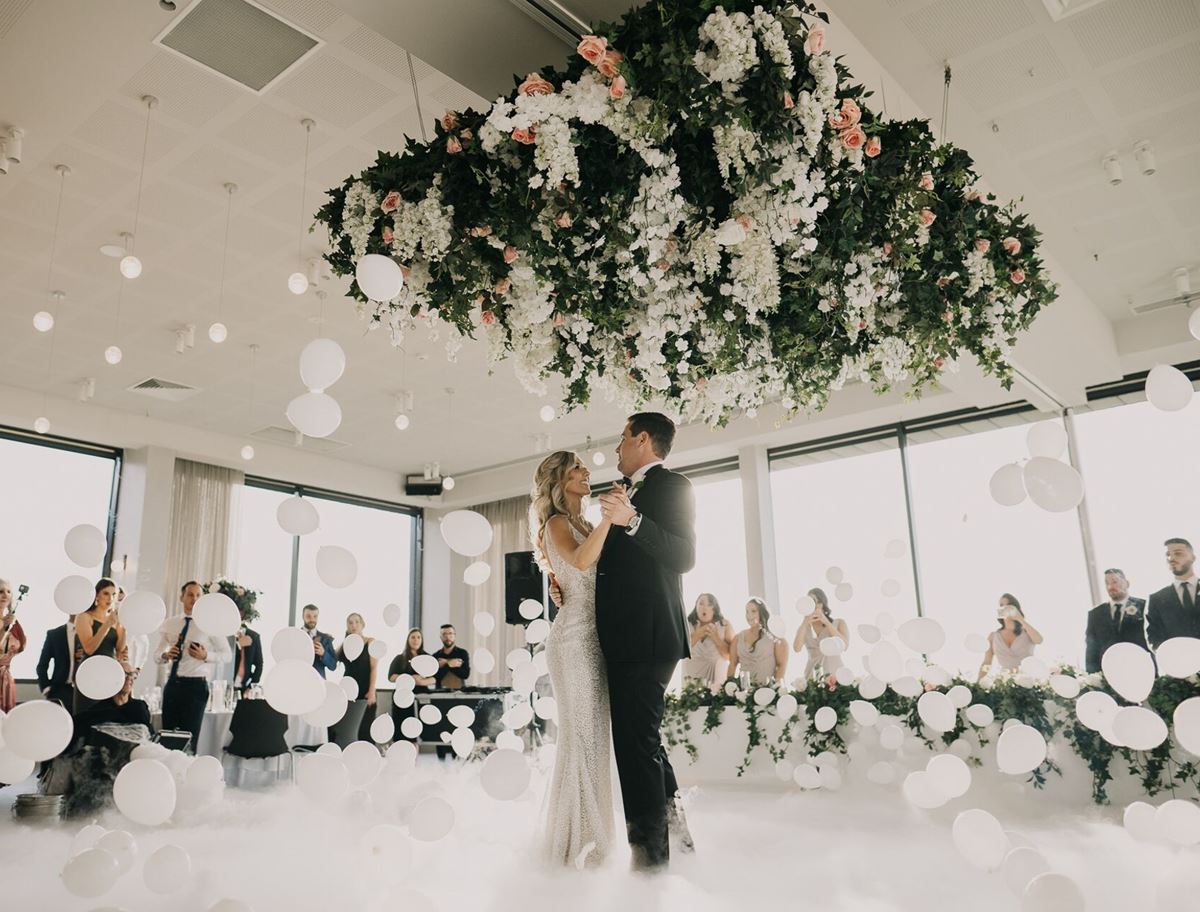 Just a short trip outside Melbourne, The Marnong Estate winery combines rolling hills with expansive vineyards to deliver one of the finest rural wedding venues in the Melbourne area!
Among its many alluring features is The Green Grove, a modern glass building with a skylit roof, allowing guests to enjoy breath-taking views and plenty of sunlight. As you wander the enchanting grounds of this idyllic space, you'll find many opportunities among the lawns and gardens to capture special wedding moments.
If you're looking for an all-in-one reception space, The Angliss room offers minimal, yet classic décor, large windows and a spacious dancefloor meaning you can dine and dance to a backdrop of some of Victoria's most sweeping scenery.
Get Info on Marnong Estate Weddings
A prestigious and award-winning restaurant, known for its blend of European and Australian cuisine, Vue De Monde is also an outstanding space to host your wedding. Perched on the 55th floor of Melbourne's soaring Rialto Tower, a rich, low-lit ambience invites drama and extravagance into your wedding.
Its dynamic and flexible Estuary room is recommended for ceremonies, while The Darwin Room's terrace allows plenty of room for both lively reception celebrations and getting a bird's eye view of Melbourne's impressive cityscape.
Get Info on Vue De Monde Weddings
Head chef Max Pagononi invites you to host your wedding at his Mornington Peninsula retreat, Max's Restaurant. Enjoy your ceremony under crisp blue skies as rows of elegant white chairs give your guests a view of the surrounding vistas.
Meanwhile, Max's experienced in-house team will prepare a wonderful reception inside the main restaurant's elegant glass walls. After feasting on locally sourced food and wines, why not have cocktails overlooking the hillsides and vineyards on the well-placed outdoor terrace?
If you are looking for delicious food, country charm, and a relaxed wedding vibe, Max's can make it happen!
Get Info on Max's Restaurant Weddings
Featuring magnificent views of both Port Phillip Bay and the city skyline, The Prince offers a light-filled, contemporary location, ideal for a stylish modern wedding.
Boasting a secluded and flexible deck area up amongst the treetops, this space can be used for walking down the aisle, dancing to that personally curated wedding playlist, or both!
For a change of scenery, the sophisticated Dining Room area is a great space for a hand-picked, locally sourced wedding breakfast. All of this, before heading back out onto the deck, to celebrate with the setting sun and shimmering ocean as your backdrop!
Get Info on The Prince Deck Weddings
Berth is a dockside delight overlooking the shimmering waters of Victoria harbour. For those looking to marry in an urban yet refined setting, Berth's spacious and flexible venue is an excellent choice.
Whether rain or shine, your ceremony will go off without a hitch as floor-to-ceiling windows bring the glorious waterfront views to you. As a venue, Berth gives you the choice to make it your own, with its simple, modern design inviting couples to turn it into their dream wedding venue.
As the sun goes down at Berth, what better place to spend your evening, than watching wedding day fireworks on the expansive outdoor balcony?