Our Top 3 Most Popular Wedding Venues in Sydney
By Lauren Morison /Australian Venue Expert
Tue 13th Jun 2023 Wedding Venues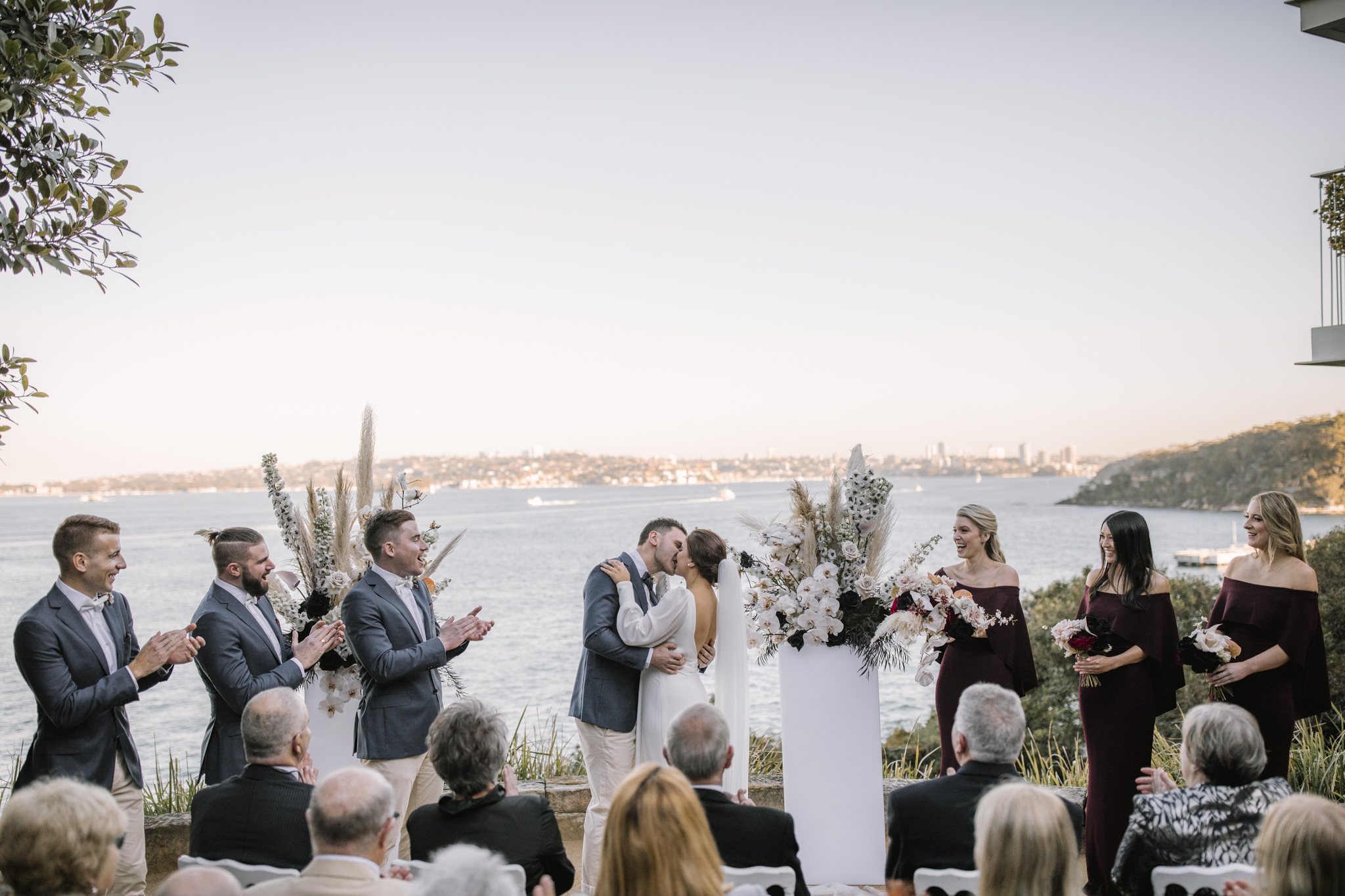 Sydney is a beloved city for many reasons. It's also a fantastic option for weddings, with tons of choices when it comes to ideal locations. You'll find captivating venues complete with exceptional features, gorgeous surroundings, and staff that know how to ensure your wedding day is exactly what you hope for.
From versatile event spaces with competitive pricing to breathtaking views and interactive catering, these venues offer all the essentials needed to make your wedding one to remember.
In this article, we'll introduce you to three of our favourite Sydney venues, and explain what makes them great choices for your wedding. Join us in discovering why these venues are a breath of fresh air for couples searching for that perfect Sydney wedding venue.
As stylish a venue as you'll find anywhere in the city, Ottimo House is an events space set in 500 acres of rolling countryside just 40 minutes from central Sydney.
One reason for its popularity with venue-seekers is convenience. Why? Well due to its versatility, Ottimo House allows you to host both your ceremony and reception in one place, integrating both indoors and outdoors seamlessly. So forget the hassle of booking multiple locations or making your guests journey from one venue to the next, Ottimo does it all.
The flexible event spaces at Ottimo House can be tailored to accommodate whatever kind of wedding you're putting together. Whether it's a packed house or something a little more intimate, it can be adapted to suit your celebrations.
Want the scoop on Ottimo House wedding packages? The majority of their deals include all the fundamentals such as catering, decorations, audio-visual equipment, and even a dedicated wedding coordinator. If you're looking for worry-free wedding planning, Ottimo House is a fabulous solution.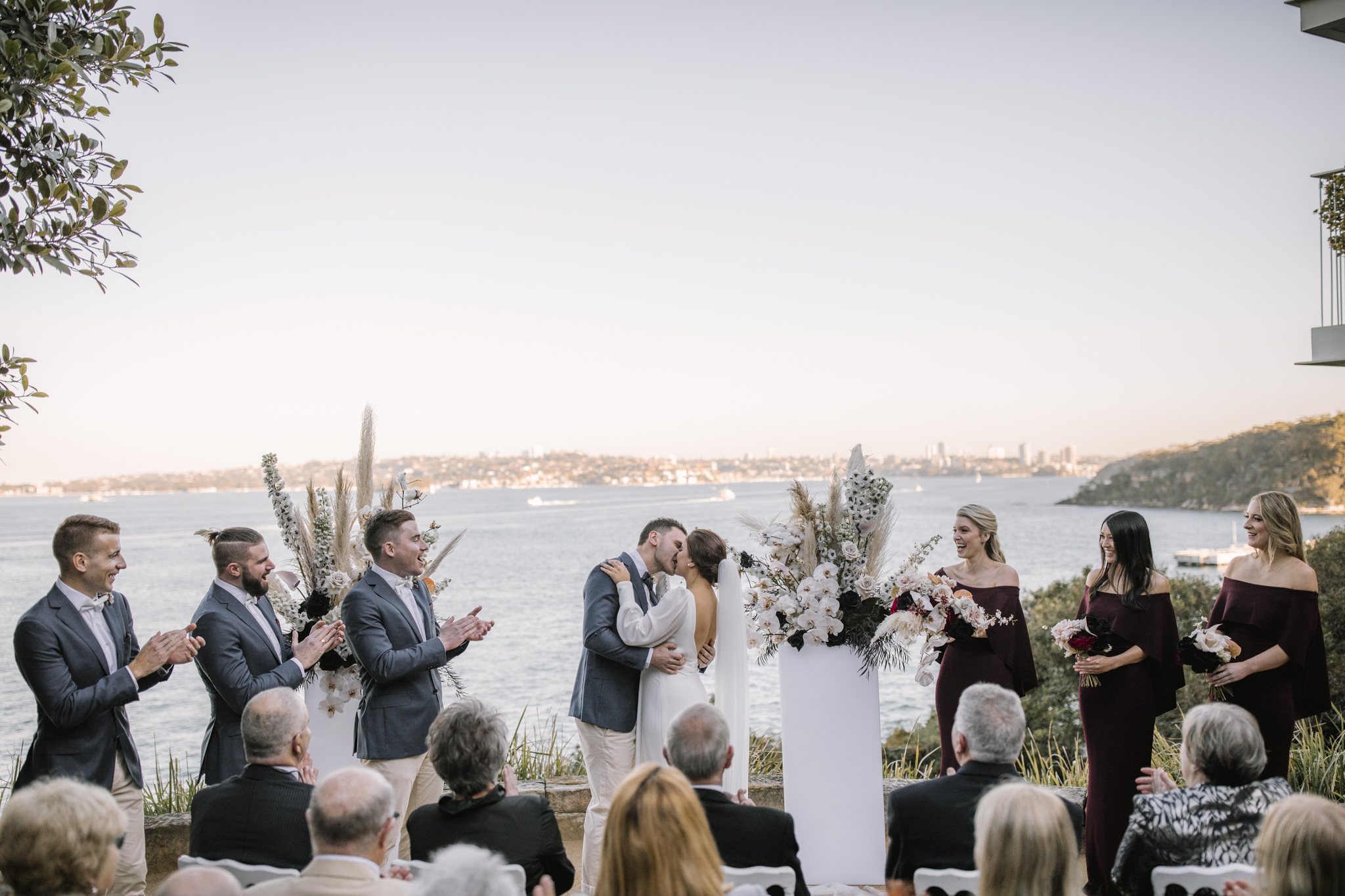 Let's talk location. Overlooking the wondrous Chowder Bay, Sergeants' Mess offers panoramic views of Sydney Harbour, with of the city's beautiful, coastal skyline on display. If you're looking for a backdrop to make your wedding snaps pop, you won't find many better.
Mosman is world renown for its beautiful beaches and settings, and this venue is the perfect place to take full advantage of the scenery, as you can see the waterfront from every event space on the grounds.
It's not all visual delights though. The culinary pleasures at Sergeants' Mess are something to behold. Their skilled chefs curate locally sourced menus, featuring a blend of modern and traditional cuisines. Whether you're looking for delicious canapés or a variety of mains and desserts to suit all taste palettes, you'll find it at Sergeants' Mess.
Looking for a beachside venue with creative dining options? Take a look at Zest Waterfront Beachouse. Located at the beautiful Point Piper, this venue comes complete with breathtaking views and a stylish ambiance, and it's a hugely popular choice for soon-to-be-married couples.
A standout feature of Zest Waterfront Beachouse is its interactive catering. But what makes it interactive?
For this dining experience, the talented culinary team create a series of dishes where guests can indulge in a variety of flavours, textures, and culinary delights. In the past, this has included everything from champagne walls to food stations where guests can select their own meals from a series of bold, flavourful dishes.
Mixing relaxed coastal vibes with views of majestic Sydney Harbour, Zest Waterfront Beachouse offers dreamy views for couples favouring outdoor weddings. The beach house venue itself boasts modern and stylish interiors, which add a touch of sophistication to whatever style or size wedding you have planned.
GET INFO ON BEACHOUSE AT POINT PIPER
How will I know which one suits me?
Each venue discussed in this article offers its own distinct features and qualities, making them beloved by all who visit. Whether you 're looking for versatility, competitive pricing, stunning views, exceptional cuisine, or interactive catering experiences, you'll find all that and so much more at Ottimo House, Beachouse at Point Piper, and Sergeants Mess.
To really understand which of these fabulous venues is for you, why not dig a little deeper?
Reaching out to our local venue experts means you'll receive detailed pricing and additional information on each wedding venue, helping you pick the most suitable option. No matter your choice, each venue here will be happy to bring your dream wedding in Sydney to life.