7 Ways You're Creating Boring Events, And How To Break The Cycle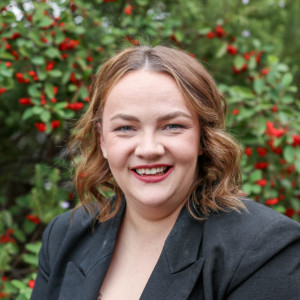 Melbourne Events Venue Le Ciel Open-Air Rooftop
Picture this: Guests sit silently as keynote speakers take turns talking on stage; the attendees slowly but surely lose interest. They start fidgeting, checking their phones, and thinking about all of the other places they'd rather be.
We can all agree that the corporate world doesn't need another event with monotonous speakers, boring small talk, and a stale environment. But the question remains: how do you engage your guests? As industry professionals, we'll help you learn from the mistakes of others.
Here are 7 all too common mistakes we see at corporate events, and easy fixes so you can break the cycle.
1. Scheduling Too Many Activities Without Enough Breaks
When seminars are scheduled without enough breaks, people may struggle to focus. Even those who are engaged know they can't take bathroom breaks without missing key information.
This situation is unpleasant for all parties involved, but you can easily avoid it by simply scheduling enough breaks! While some attendees will use them to go to the toilet, get refreshments, take notes they've missed, talk to others, or walk around, others will sit still, and you should get both to engage.
For instance, you can schedule activities and games, such as vendors' booths run by event sponsors, selfie stations, arcade games, and even stilt walkers, magicians, bands, and other entertainers.
2. Sacrificing the Human Experience for the Learning Experience
We're all for curating a rich learning experience, but you should also be aware that attendees want more than that. Many are more interested in networking with like-minded individuals than listening to speakers. So, imagine their disappointment when they don't get the chance to meet and mingle with potential contacts.
To encourage networking, you can invite attendees to exchange cards and introductions with others at the start of a presentation. You can even start event-based Twitter hashtags for them to engage together. Similarly, games and icebreakers are great corporate event ideas for networking. Something as simple as a poll or questionnaire for the table to fill out as a group can help spark conversation.
3. Not Prioritising Catering Plans
Food isn't merely a necessity but a part of your corporate event that can transform it. You don't need a Michelin-starred menu, but strive for a culinary experience that takes everyone's particular dietary needs into consideration and provides nutritional fuel to boost energy levels and keep your guests feeling upbeat.
In addition to serving full meals at normal meal times, refreshments are also essential if you're putting together an all-day or multiple-day event; think nutrient-rich and filling snacks. Your guests are going to burn a lot of creative and mental energy throughout your event, and keeping them fueled with healthy options is a great way to ward off that early afternoon energy drop. We also recommend swapping sugary sodas for lighter drinks like iced teas or sparkling flavoured waters.
4. Making It About You
When we say making it about you is a mistake, we mean that the event shouldn't be solely focused on your company if you want to keep everyone's attention.
Instead, look outside your network, and allow your target audience to get inspired by others in the field, big names in the industry, and figures that they look up to. Choose engaging speakers that are fun to listen to and offer professional value to your attendees.
5. Having No Clear Goals
Throwing an event for the sake of throwing an event is a sure way of missing the mark (especially if you've never had one to begin with). Attendees might leave the event feeling indifferent, and it won't be all that memorable, so ask yourself what you're hoping to get out of it.
Are you targeting a specific demographic, upselling them to other products, spreading information, promoting the spirit of teamwork, or something else? Once you determine your goals, you can break them down and choose the appropriate metrics to track your performance.
6. Having Inadequate On-Site Staff
Boredom and frustration arise when on-site staff doesn't accommodate your attendees' needs. We're talking about the details, such as long bathroom lines, long wait times for food and beverages, untidy tables, and responding to emergencies and surprises. Being short-staffed is a quick buzzkill for guests' energy levels. How to avoid the problem? Carefully review your event plans with your venue to ensure everyone is on the same page about expectations.
7. Relying on Outdated Technology
In the past, preparing a PowerPoint presentation would be enough for speakers to engage their audience, but that isn't necessarily the case anymore. Just think about the presentations you've seen by Tesla or Apple. CEOs are no longer just sitting on a stage with a long monologue. Instead, they're interacting with the audience using apps, showing off new products by actually having them on hand for guests to hold and feel, and more.
Consider how you can use multimedia to garner attention. Does it make sense to use QR codes, videos, or app integrations? Would your audience benefit from some kind of VR component? Can you use chatbots to interact with your audience while they're waiting for the next presentation? Could AI be integrated into the registration process to make entry faster and easier? Would a holographic presentation help to get your audience engaged with the material?
All-Round Solution: Hire a Local Venue Specialist to Help You Score an Unforgettable Venue
Get in touch with us to book the right venue with an amazing venue manager and staff that'll help you steer clear of some of the most common corporate event mistakes and bust the boredom.