7 of Melbourne's Unique Corporate Event Venues That'll Make Your Event Memorable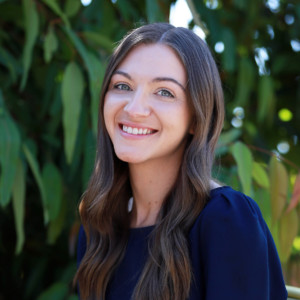 To make your next corporate event one to remember, consider a few of these unusual corporate event venues in Melbourne. From a converted warehouse to a hidden rooftop bar, there's an experience for every type of event.
Want something cool and swanky? Head to a skyscraper venue. Want something that's not-too-fussy with a deck overlooking glittering water of the bay? Head to Brighton. Like the city itself, there are so many unique venues for corporate events in Melbourne.
If you aren't sure quite what you're looking for, but know you want to create an event that's memorable and inspiring for your colleagues, let's have a chat. Our Melbourne venue experts can easily guide you through the options that'll work best for your corporate event.
Here are seven unique corporate event venues in Melbourne that offer something unusual for you and your business crew.
At the edge of Melbourne's CBD, Jardin Tan is located at the iconic Royal Botanic Gardens. Besides offering three flexible event spaces, this food connoisseur haven is like a private little oasis that can accommodate a wide range of event styles and guest counts.
Due to the floor-to-ceiling windows that let in plenty of natural light, the main eatery area and Botanic Room can be opened up to create a flexible layout. AV equipment is available at Jardin Tan, including a wireless microphone and iPod-compatible background music.
Who can beat a corporate event on the wharf? The beautifully located Cargo Hall is an ideal venue for workplace events, including presentations, performances, Christmas parties, and celebrations.
Formerly a docking shed, the warehouse-inspired Cargo Hall has been modernized with rustic warehouse aesthetics. It overlooks the Yarra River and the city during the day, so plenty of natural light fills the space for an inspired event atmosphere.
Vue de monde is an internationally acclaimed restaurant with award-winning service and renowned cuisine. There are various event spaces to suit all styles and needs, all set within Melbourne CBD's Rialto Tower.
The Rialto Tower is the perfect venue for corporate awards, cocktail parties, and intimate holiday events. No matter what the event is, the skyline views are sure to impress from this skyscraper restaurant in the clouds above the city.
The Baths Middle Brighton is an event space that feels like you've escaped the city to the beach, yet it's just a short drive or tram ride from Melbourne CBD. One of Melbourne's last remaining sea baths can be seen from the first-floor restaurant, while the second-floor City Room can accommodate more formal events such as conferences, Christmas parties, and social gatherings. On the upper floor, a gorgeous deck overlooks Port Phillip Bay and the city.
GET INFO ON THE BATHS MIDDLE BRIGHTON
Whether you're looking for a relaxing high-end location for your next corporate drinks or a venue for workshops and presentations, Le Ciel has it all. With its unmatched views over the CBD and MCG, this private penthouse offers an unforgettable VIP experience that sets it apart from other corporate event spaces in Melbourne.
On the open-air Terrace, guests can socialize around a gas fire pit, enjoy pre-presentation snacks, and take short breaks between meetings. It's really the perfect cocktail hour spot for Melbourne corporate events.
It doesn't matter if it's a product launch, awards night, gala dinner, or end-of-year celebration, Three Blue Ducks Melbourne can make it seamless and memorable. You'll have access to the entire venue when you hire them exclusively for your corporate event, including the main dining room, mezzanine level, and spacious outdoor deck.
Working with the award-winning Three Blue Ducks team, you'll find it easy to customize the restaurant's open floor plan to meet your needs. An alfresco deck overlooks the bright blue lagoon, all located within an urban surf park that provides guests with waterfront views.
The Two Ton Max event space, which was formerly a warehouse, features neutral colours, flexible floor plans, and modern amenities for corporate events. This space includes a stylish industrial aesthetic with exposed black timber beams and white brick walls — a true industrial chic setting, conveniently located in North Melbourne.
Product launches, award ceremonies, special presentations, and Christmas parties are among the events they include in this category. It also features a commercial kitchen, an outdoor terrace, a marble bar, air conditioning, a projector, and a great sound system.

Interested in more customised recommendations of unique corporate event venues in Melbourne? Talk to us! We know all the best spots and can access their availability and rates.