Have You Seen These Unique Wedding Venues in Melbourne?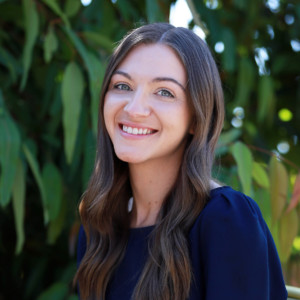 By Amelia Scatigno /Melbourne Venue Expert
Wed 4th Jan 2023 Wedding Venues
With its abundance of beautiful gardens, bayside beaches, and seemingly limitless tourist and cultural attractions, Melbourne is a great place to host a wedding. If you're looking for a unique wedding venue in Melbourne to match the city's colourful feel, we've got you covered. We've scoured the city to find the most one-of-a-kind places to celebrate your wedding.
Rather than your typical hotel ballroom or country club, an unusual wedding venue in Melbourne might include towering walls of wine barrels to create a cellar-like atmosphere. Or, you might find a converted warehouse in a hidden alleyway.
Whatever you're into, these unique wedding venues in Melbourne set a backdrop you and your guests will be talking about for years to come.
Aunty Kim's is in an old Victorian-style house that has been fully renovated to provide a beautiful and modern setting for weddings and other events. The stunning blank canvas wedding venue is located in the cool inner-city suburb of Collingwood, boasting floor-to-ceiling glass, polished concrete floors, and an undeniably romantic ambience.
Floor-to-ceiling windows provide natural light and peer out to Johnston Street, while the space inside feels moody with gorgeous chandeliers and luxe drapery. The locally celebrated team behind Rice Paper Scissor run the culinary scheme, with customisable multi-course meals creating a unique wedding experience.
Nestled in Melbourne's inner north, The Wool Mill is a hidden gem, offering a stunning setting for your big day. This one-of-a-kind venue initially operated as a textile factory in the late 19th century and was transformed into a stunning and unique wedding venue.
You'll love this converted warehouse wedding venue with upscale loft aesthetics. Think exposed brick walls, original timber beams, and floor-to-ceiling windows. A cocktail bar, cosy speakeasy, indoor ceremony space, and dining hall are all yours to create a uniquely-yours kind of wedding.
Noisy Ritual is an urban winery in Brunswick East. This unique wedding venue offers a relaxed and industrial setting for your wedding day, complete with barrels for a wine cellar aesthetic. With exposed brick walls, high ceilings, and concrete floors, Noisy Ritual is ideal for couples who want a non-traditional wedding venue.
Noisy Ritual produces small-batch wines using sustainable practices, with a focus on minimal intervention. Of course, the food is built to match, emphasising delicious and shareable dishes. When you step into this cool wine bar, you'll feel the relaxed and laidback vibe that makes Melbourne unique, and so will your wedding guests.
Chapter Place is more than just a pretty setting — it's a place with a story. The property was once a prison, with a 170-year-old castle-like building that's been elegantly transformed into a wedding venue. With so many photographic opportunities around the property, including stunning views of the Dandenong Ranges, this location makes for a beautiful backdrop.
If a castle vibe is your scene, Chapter Place delivers, and not in the Game of Thrones way, but in a fairytale way! Think cool chandeliers, warm drapery, and plush furnishings.
Featuring elevated views of the MCG and all of Melbourne's downtown, Le Ciel offers a unique rooftop style wedding experience in Melbourne. The venue exhibits casual luxury and is ideal for private weddings. The spacious and inviting aesthetic is created by white walls and ceilings, allowing guests to interact freely.
Soft furnishings and textured floors balance the crisp black window frames, creating a romantic ambience while the catering team works tirelessly to produce a memorable experience for you and your guests. The only thing you'll be left wanting is more time to party at the end of the night.
The Baths of Middle Brighton is the perfect wedding venue for couples looking for a waterfront wedding venue in Melbourne. Set right along Brighton Beach, The Baths offer a variety of function rooms for small to mid-sized weddings, not the least of which is a unique glass-walled space that directly overlooks the bay.
Surrounded by sandstone cliffs and turquoise waters, it's no wonder The Baths has been voted one of the city's best wedding venues.
Located at Melbourne's one and only surf park, this venue is unique in its surroundings. Not only does the space look out to perfectly turquoise waters, but the venue itself has a cool surfer vibe that complements even the most refined rustic-style wedding theme.
The biggest highlight though is that the catering here is overseen by the award-winning culinary powerhouse, Three Blue Ducks. You can expect an evening filled with delightful surprises for you and your guests alike.
Tucked into the Royal Botanic Gardens, The Terrace is surrounded by lush greenery and feels like a secret oasis in the middle of the city. The Terrace's unique blend of old-world charm and modern sophistication makes it an unforgettable, romantic wedding venue.
From its stunning setting and picturesque views to its chic indoor/outdoor venue, The Terrace has all the spoils you'll need in a wedding venue that's uniquely Melbourne. You can look forward to a stellar catering experience, and the chefs will happily craft menus from various cultural and traditional dishes from Asian, Indian, and Mediterranean regions.
From its loft-style location in the city's bustling Southbank, Metropolis Events Melbourne provides sensational views of the Yarra River and the city. In all honestly, what's most unique about this wedding venue is that you simply won't find another that rivals its location and impeccable service.
With its soaring ceilings, dramatic lighting, and elegant décor, Metropolis is sure to make your wedding day one to remember. Simply add a band or DJ to get the party started and dancefloor flooded with energy.
A luxury wedding destination in the Yarra Valley, Hubert Estate is just an hour from Melbourne in Victorian wine country. Light-filled reception spaces overlook lush vines and picturesque views of the Yarra Valley at this elegant winery wedding venue.
Large sliding doors open to an alfresco dining area so guests can enjoy the scenery from the terrace. This winery wedding venue is unmatched, with endless photo opportunities, a stunning ceremony location, and a beautiful reception space overlooking the leafy vines. Hubert Estate is easy to customise to your wedding vision, and includes an indoor chapel and an outdoor gazebo.
For Melbourne couples seeking an industrial-style, unique wedding venue with soulful urban charm, The Button Factory is the perfect place in the central bayside. Its original 1950s concrete floors, abundant natural light, spacious open-plan layouts, lush greenery, and contemporary décor make it a lovely wedding venue for a couple who wants something unique.
One of the best things about The Button Factory is that it's completely customisable. In this unique venue, no two weddings are alike. The food and drink menu, seating arrangements, and everything else can be tailored to meet your specific needs and budget.
GET INFO ON THE BUTTON FACTORY

We can help you make your dream wedding a reality, but first, it starts with finding the right venue. Let's discuss what you're looking for so we can get that locked in.