Venues for Corporate Events in Brisbane That'll Get Your Team Excited for Your Next Bash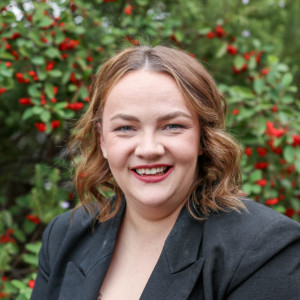 As the Southeast Coast's capital city, Brisbane embodies the dynamic nature of corporate life and keeps up with its pressing demands. The CBD is a perfect example, boasting corporate venues that are designed to get your team excited for your next bash.
These gems are hidden all over the city (not just in Brisbane's CBD), waiting to house your corporate party, meeting, or conference, but how do you find them? That's our job; we'll take you on a tour of the best venues for corporate events in Brisbane.
One displays remarkable contemporary art, while another is a former power station. Have we piqued your interest? Keep reading, or skip ahead to enquire about our venue finding services.
Do you want a venue that blends aesthetics with functionality? The Inchcolm by Ovolvo has a unique interior design and offers superspeed WiFi, impressive audiovisual facilities, and 50 guest suites for onsite accommodation. What's particularly fun and fresh about corporate events at this space is the cool, collected atmosphere.
Accordingly, it's well-equipped for off-site events, functions, workshops, board meetings, product launches, and multi-day conferences. The flexible function spaces can take up 80 sitting or 120 standing guests, making this venue suitable for small or mid-size corporate events.
Nothing can inspire your company employees like being surrounded by groundbreaking contemporary art. The refined setting of The Institute of Modern Art lends itself perfectly to corporate lunches, networking events, fancy galas, award nights, and product launches. But if you want a personalised venue, you might just be lucky enough to get a blank space hire of the place, which is rare.
Also, you'll love how convenient the venue location is; it's in the heart of Fortitude Valley, accessible by public transportation and near accommodation options.
GET INFO ON INSTITUTE OF MODERN ART
If your corporate event could use a hint of charm, you'll love Brisbane Powerhouse. The power station-turned-arts precinct overlooks the Brisbane River and features heritage-listed graffiti, a fun platform, a rooftop terrace, and various unique function spaces.
Aside from the industrial-chic architecture, your team will be blown away by the impeccable dishes, thanks to the skills and fresh seasonal ingredients from Wine & Dine'm, the award-winning Brisbane caterers.
GET INFO ON BRISBANE POWERHOUSE
Nestled in the heart of CBD, Tattersall's Club is one of the most elegant Brisbane corporate event venues. Dating back to 1926, the historic building brings elegant Art Deco interiors with modern luxuries together. In other words, you'll get soaring gilded ceilings, carved murals, state-of-the-art facilities, and WiFi, so you'll be set for any corporate event.
Whether you're hosting a conference, gala dinner, seminar, board meeting, or awards night, this venue has the function space for it, taking up 150 sitting or 300 standing guests. Also, there are 18 guest rooms if you need on-site accommodation for a multi-day conference.
Why not have your corporate event in Sandstone Point Hotel and admire the breathtaking coastal view with your team?! You'll get served delectable seasonal dishes for a truly remarkable dining experience. And we can't forget the contemporary event spaces for indoor and outdoor events in case your team could use a few hours in the sun!
Because the venue team understands your busy schedule, they offer all-inclusive and customisable function packages. This way, you don't have to worry about planning, catering, and so on. Gather up 200 sitting or 300 standing guests, and let them have the time of their lives!
GET INFO ON SANDSTONE POINT HOTEL

If you haven't set your eyes on a corporate event venue yet, our team will be happy to help you – get in touch, and we'll guide you to the best venue for your Brisbane bash!