How to Find a Brisbane Wedding Venue You'll Love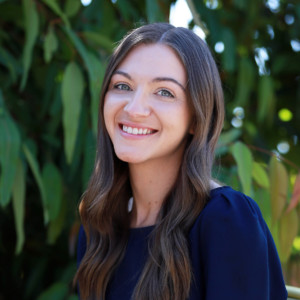 By Amelia Scatigno /Melbourne Venue Expert
Mon 6th Feb 2023 Wedding Venues
Brisbane has some of the most perfect Aussie wedding backdrops: Sunny beaches, rolling hills, waterfalls, rainforests, and more! So, you can bet it's full of gorgeous wedding venues. But how do you find the city's hidden gems, and how can you choose when there are countless options?
By identifying your expectations and circumstances, you'll know how to find a Brisbane wedding venue you'll love! So, don't let the wedding prep stress get to you; let us walk you through the process.
Picturing Your Wedding Day, What Do You See?
Let's start with the fun part! Let your imagination run wild as you fantasise about your big day. What do you see? Are you in a charming barn surrounded by greenery, descending a majestic curved staircase, dancing by soft sand and clear waters, gazing at a breathtaking view of the city skyline, or something else?
This mental exercise will help you find your wedding style, whether that's formal, casual, or in between. Also, you can make a list of adjectives that describe your dream ceremony. Better yet, look up Brisbane wedding ideas, and make a wedding Pinterest board!
Picking your wedding theme will help you narrow down venue locations. If you're instantly drawn to rustic, venues like Woodlands of Marburg and The Island Gold Coast are great places to start.
Choose Between Outdoor vs. Indoor Weddings in Brisbane
Has your mind procured images of fancy ballrooms, luxury hotels, or modern halls? If so, you should go classic and look at indoor venues. Otherwise, if you've thought of lovely barns, sunny beaches, or manicured gardens, you'll probably want a rustic or bohemian-style outdoor wedding venue.
With outdoor ceremonies, you have to plan for weather surprises and sudden rain. Brisbane's tropical summer comes with the occasional deluge of rain, so we recommend searching for outdoor venues with available indoor options or large tents that block the rain. Also, make sure you like your backup option and won't be bummed if the weather sends you indoors.
But what if you can't choose between indoor and indoor venues? Luckily, some venues, like Bower Estate, give you the best of both worlds. Here, you can enjoy an uninterrupted view of the lawns, high mountains, and rainforest from the comfort of the clear marquee with its fairy-lit roof!
Choose Which Venues to Tour
In-person site visits are essential, allowing you to tour the place and decide if you can see your magical day taking place in those venues. They're also when you can ask tons of questions (check out our wedding site visit checklist of questions here) and learn all the little details.
But how do you choose which venues to tour? Get in touch with our Brisbane wedding venue experts and we can guide you through venue types, capacity, pricing, availability, and more.
Not sure what our options are like? Check out the 1889 revived bohemian-style mansion, Woodlands of Marburg, a charming country retreat nestled between stunning botanical gardens.
Another crowd favourite is Brisbane Powerhouse, the industrial chic venue with a river and park backdrop.
Compare Costs to Your Budget: How Far Will Your Budget Stretch at Each Venue?
Money is arguably the biggest factor in a venue choice, but most venues offer a selection of wedding packages that range in price from more affordable to fairly lavish. It's important you understand the included services of each wedding package, but also ask about add-ons and unprovided services that you'll need to outsource.
Don't forget to ask about extras! Some venues will include absolutely everything, but some may have more negotiables than others. Will you have a free overnight room upgrade? Do you need to rent lighting, tables, or chairs? These questions will help you determine how far each venue will stretch your budget.
Search for Nearby Accommodation: Where's the Closest Accommodation to the Venue?
When choosing between Brisbane wedding venues, ask about their closest accommodation. This is especially important if you have out-of-town guests. Are hotels within walking distance from the venue? If not, are they easily accessible via transportation?
Perhaps the venue itself has on-site accommodation, allowing you to retire to your private suite after a wild night of dancing and share a delicious early breakfast with your loved ones.
Consider Personalisation: How Will You Make Your Wedding Venue Feel Like Yours?
You probably have a mental image of your dream wedding, so you want to look at each venue and consider if it's the right background for that image. Is there room for personalisation? How will you make the wedding venue yours using decorations, flower arrangements, lighting, and so on? Are there decorations, such as candles and tablecloths, at hand?
Décor can turn an average venue into something spectacular, and you can estimate a venue's decorative potential via pictures of previous wedding setups. Barn and modern venues tend to be bare, making them perfect blank pages. We also love a good marquee moment because they're so easy to dress up for the occasion since they already feel like a special thing.

Are you still conflicted about your wedding venue? Don't fret; there's no one better equipped to help you choose your Brisbane wedding venue than a local specialist! Just contact us, and we can get started together.