What Makes a Great Outdoor Wedding Venue? 6 Must-Have Features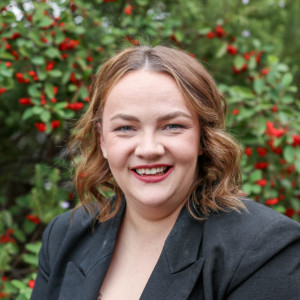 We all know the allure of vows exchanged under a clear blue sky and a wild night of dancing under the stars. And it certainly helps that Australia is home to lush rainforests and gardens, majestic mountains, serene coastal views, and more. With such natural backdrops, many lovebirds prefer outdoor wedding venues to indoor ones.
Still, outdoor weddings come with their challenges, which you can overcome with the right venue. So, what marks the right venue? This checklist includes the main features of a dream outdoor wedding space.
Here are some quick links to venues we love:
1. It Includes A *Good* Backup Plan
The last thing you want on your wedding day is a day-of meltdown because it's pouring rain. Inclement weather is the number one obstacle to an outdoor wedding's success, whether that's extreme heat, torrential rain, crazy humidity, or something else. For that reason, outdoor wedding venues must have equally beautiful backup plans that aren't going to break your heart if you have to use them.
Backup plans can be indoor venues, but what if your outdoor venue doesn't have one? Well, you can put a deposit on a wedding marquee with side walls for heavy rain. If you end up using it, your wedding planner will make it elegant and classy with floral arrangements and twinkling lights. If not, you can cancel the tent before the big day. Be sure to look into the climate control features, like air conditioning and heaters. to make sure your marquee is properly equipped.
2. Sufficient Shade
If you're planning an outdoor wedding, shade is your new BFF, especially if your wedding is in the hot months. You should provide your guests with as much shade as possible no matter what you're expecting the weather to be.
For instance, you can prepare big hats, place big umbrellas over tables for the reception, or choose a wedding venue with lots of thick, gorgeous trees to provide shaded locations. As a plus, they'll make for such stunning photo opps.
3. A Solid Lighting Plan
You'll probably want to party into the night celebrating your love with family and friends, so you can't let nightfall be the thing you overlook when planning your outdoor wedding. For that, you'll need a solid lighting plan that accounts for all the outdoor spaces your loved ones will experience throughout the night. While most venues will have basic safety lighting covered at night, you might want to bring in uplights to highlight beautiful trees, extra lighting around the outdoor toilets, or custom lighting for the dancefloor if you're planning to party under the stars.
Aside from its functionality, lighting can set the mood in any space and really take the ambience up a notch. Think paper lanterns, fairy lights, floating chandeliers, modern globes, and so on. We also love the magic of hanging chandeliers from trees or tents, draping string lights, or dangling light strands from tree branches if the venue features a canopy of trees.
4. Reasonable Noise Restrictions
Imagine what a bummer it'd be if you established the lighting plan to keep the party going but had to pack it up because of noise complaints! Noise restrictions should be deciding factors when you book a wedding venue. Are you going to have to turn off the music too early? Your band or DJ should be able to play until the end of your reception.
5. No Eyesores
You don't want to put tons of effort into perfecting your wedding decorations just for an annoyingly obvious portable toilet to stick out, ruining the aesthetic. Typical eyesores might include ugly backdrops, portable toilets, visible garbage bins, and so forth. Your future self will thank you for minding these finer details, and so will your wedding photographer.
Speaking of which, how do you give portable toilets a wedding makeover? Hire bathroom attendants, and add classy touches, such as scented candles, cute toiletries, luxe soaps, fresh flowers, and the like. We usually recommend going with luxury portable restrooms that feature granite countertops, air conditioners/heaters, and in-room music. Speak with your venue about options to drape the area or add greenery hedging so the trailers blend in to the surroundings.
6. Access to Amenities
Like any event, a successful wedding is only possible if guests can access the necessary facilities and amenities. When it comes to toilets, the rule of thumb is that you need one stall for every 50 guests, so they aren't spending a good portion of the day in a never-ending line instead of partying and socialising.
On another note, if you're having an entirely outdoor wedding, you may need to hire a pop-up catering kitchen if there isn't one on-site. It's just one of many questions to ask during your venue site visit.
If you've always fantasised about garden, beach, or other outdoor weddings, get in touch with us, and we'll help you book the perfect venue that checks all your boxes!
Still searching for your dream wedding venue? We can help — our venue finding service is free!