What Makes These Popular Melbourne Wedding Venues So Good?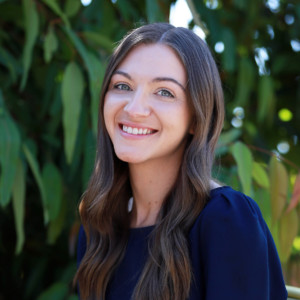 By Amelia Scatigno /Melbourne Venue Expert
Fri 11th Aug 2023 Wedding Venues
Melbourne is a vibrant city, offering diverse culture, expansive beaches, and exciting eateries. It's also home to a host of wedding venues that embrace that same sense of vibrancy.
Which are the most popular wedding venues in Melbourne? It's impossible to say exactly, but the three our couples book time and time again are Metropolis, Leonda by the Yarra, and The Terrace at Melbourne's Royal Botanical Gardens.
We'd like to think there's something special about each of these venues, and each has its own design aesthetic and experience for guests. Metropolis is the go-to for couples who want to host their wedding in the heart of the city — they want a space that screams, "lights, party, action," and this spot delivers. The Terrace is for that couple who wants to be in a place that's iconic, but still feel like they're in their own little secret garden world. For the couple wanting a more traditional event space with beautiful views, Leonda by the Yarra is an easy pick.
Here's what couples love about the most popular wedding venues in Melbourne.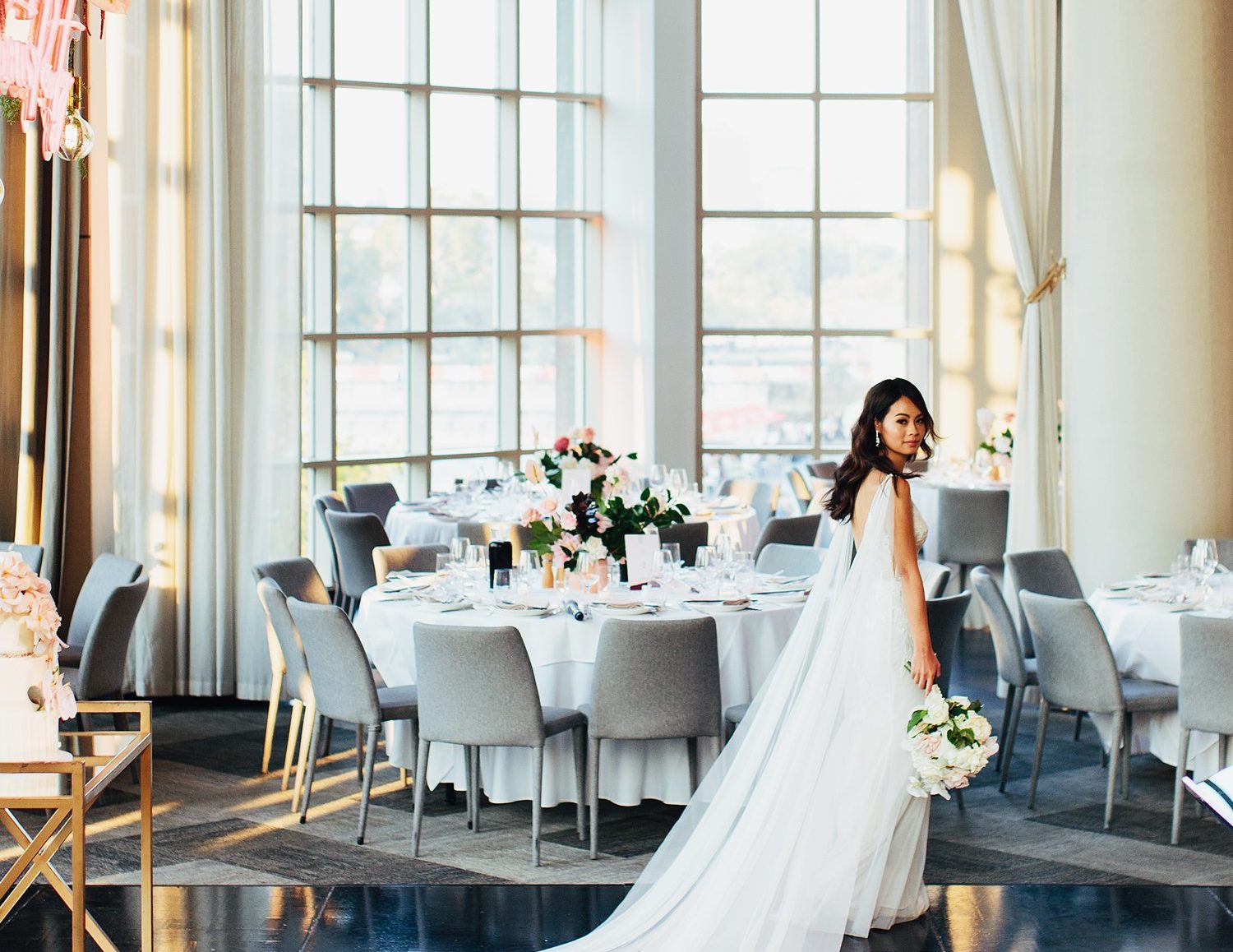 Style and Location: Sitting atop the Southgate Shopping and Dining Precinct, Metropolis Events is a hugely popular wedding space in the heart of the city. Its prime location offers, not only easy access to amenities but breathtaking views of the Melbourne skyline views and the iconic Yarra River.
Inside, you'll find nothing but wow factor — a chic, urban setting for couples looking to host a wedding that's brimming with elegance and sophistication.
The Appeal: Where do we start? How about the floor-to-ceiling windows that frame the epic city skyline? The fresh and minimal New York loft-style setting? Need more? Then the spacious layout and vast 17-metre domed ceiling are sure to get your attention when planning your wedding day.
The Package Inclusions: Complementing the venue, Metropolis Events offer a series of generous packages. You'll find affordable cocktail packages which you can deck out with additional extras, as well as lavish banquet packages which offer a larger selection of culinary deliciousness. Hiring the venue itself gets you chairs, tables, PA system, and state-of-the-art lighting to illuminate the domed ceiling any colour you choose — pretty much everything you need for a rocking good time.
Style and Location: A hidden gem within the lush foliage of Melbourne's Royal Botanic Gardens, The Terrace's natural surroundings offer a serene ambience that is perfect for a relaxed wedding reception. If you've been searching for a dreamy garden setting for your wedding day, we think the Terrace's charm and unique location just might win you over.
The Appeal: Entering The Terrace, the appeal is obvious; nowhere combines tranquillity and romance quite like this venue. Not only are you surrounded by picturesque gardens, but the venue's intimate atmosphere is suited to both small and much grander celebrations. Throw in the venue's enchanting outdoor terrace — ideal for exchanging vows amidst natural beauty — and you're one step closer to your ideal wedding venue.
The Package Inclusions: With two distinct packages, the Terrace delivers options tailored to suit its relaxed vibe. The Terrace Wedding Package comes complete with exclusive five-hour access to the venue, complete with a generous assortment of food choices, including succulent lamb and delectable ricotta and potato gnocchi. Couples hosting a slightly more reserved affair could opt for the cocktail-style package, focusing more on the party than the food.
Style and Location: Located in leafy Hawthorn, Leonda by the Yarra hosts beautiful weddings in its riverside setting. Yes, this elegant venue sits along the Yarra River, with their spectacular Garden Room venue inviting eye-catching views into celebration. This is matched only by exceptional service, from a team that's dedicated to delivering a wedding that's beyond your wildest dreams.
The Appeal: When we say this venue aims high, we mean it. Committing to the promise that 'we've thought of everything' — they offer a more-than-comprehensive list of pre- and on-the-day services which ensure that everything goes the way you envision. With your collaboration, the team will take the stressful parts from your wedding, allowing you to take in the thrills that only a day like this can deliver.
The Package Inclusions: Leonda by the Yarra don't want anyone to miss out on what they offer. That's why you'll find multiple packages for their stunning Garden Room venue — including lunch and cocktail options right through to all-in choices like their Gold and Platinum packages. A per-head cost model allows you more control over budget when writing that all-important guest list.
GET INFO ON LEONDA BY THE YARRA
What's it going to be?
Melbourne has a stacked roster for stunning wedding venues, and the three we've covered are no exception. Whether it's the central buzz of Metropolis Events, The natural charm of The Terrace, or the riverside romance of Leonda by the Yarra, you're sure to find a venue that caters to your preferences.
Let us help you find your dream Melbourne wedding venue, we're just a click away.