6 Venue Ideas for Corporate Events in Brisbane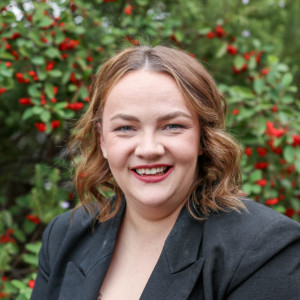 As a seasoned event planner and local Brisbane venue expert, I understand the importance of making a lasting impression at corporate events. That's why I'm so excited to share some of my favourite venue ideas for corporate events in Brisbane, a city that's bursting with creative energy.
Hosting a successful corporate event requires finding the right venue to match your vision, and Brisbane has an abundance of unique and stylish spaces to choose from. Whether you're planning a small meeting or a large conference, the city has something to offer everyone.
One of my personal favourite venue ideas is hosting an event in a conservatory in the rainforest. Just picture a glass-walled event space filled with glowing candles and the hum of great conversation — it's the kind of experience your guests will never forget.
Here are a few other ideas to get you started, but I'd love to have a chat when you're ready so I can help you find a venue that suits your vision.
Make the most of Brisbane's stunning riverfront by hosting your event at a venue that takes advantage of the breathtaking views. Our top pick for this kind of vibe is Riverlife Brisbane, with a marquee and deck right on the water.
GET INFO ON RIVERLIFE BRISBANE
For a more modern and edgy feel, consider a warehouse venue. With high ceilings, exposed brick walls, and an industrial vibe, Brisbane Powerhouse is perfect for corporate events looking for a unique and stylish atmosphere that doesn't feel stuffy.
GET INFO ON BRISBANE POWERHOUSE
Take in the breathtaking views of the rainforest when you host your guests at Pethers Rainforest Retreat. With plenty of natural light and outdoor spaces, this venue provides a unique and memorable experience for your guests.
GET INFO ON PETHERS RAINFOREST RETREAT
Brisbane is home to many world-class museums, making them an excellent choice for corporate events that want to offer a unique and educational experience. Whether you're looking to host a conference or a gala dinner, a museum venue like Queensland Museum fits the bill.
For a more intimate and natural setting, consider a private garden venue. At Gabbinbar Homestead, you'll love having plenty of outdoor space for your guests to mingle and relax, with lush greenery as the perfect backdrop for your event.
GET INFO ON GABBINBAR HOMESTEAD
Brisbane has a thriving arts scene, with many world-class art galleries that double as stunning event spaces. An absolute crowd-pleaser? The Institute of Modern Art.
GET INFO ON INSTITUTE OF MODERN ART

Looking for a more personalised approach to event planning? Start with a conversation with our local Brisbane event venue experts, and we'll get you started with a great venue that ticks all the boxes for what you're planning.