What We Want To See More of in Weddings This Year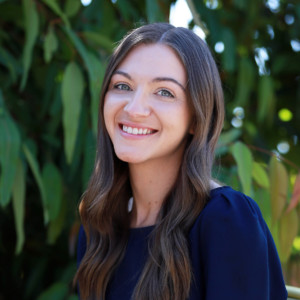 By Amelia Scatigno /Melbourne Venue Expert
Fri 10th Feb 2023 Wedding Venues
What's trending in weddings in 2023? Sure, you've googled it. But did you get a laundry list of what not to do and what's supposedly out of style? So did we! Instead, we're choosing to focus on all the things we're dying to see MORE of in 2023. And once we put all our wedding planners in one room to talk it out, the list became really exciting!
After a couple of rocky years for weddings, we're ready for all the more-ish weddings we can get. Still love a good intimate vibe and a beautiful elopement, but we're going through a phase right now of really vibe-ing the bigger, more over-the-top wedding styles with actual themes that come across loud and proud.
What's one the more-ish wedding list for 2023? Here goes.
More colourful weddings
Things got a little ivory for a while there, and we were loving it to be fair, but it's time for a big, bold change! Let's see what you can bring to the table — literally! We're talking vibrant table linens, splashy centrepieces, attire that stands out. Shake it up and show us your joy in colour!
Wedding venue featured: The Button Factory, Melbourne
View this post on Instagram
More Embellishment
Embroidered bridesmaid dresses, sequined tablecloths, custom dresses with billowing sleeves, dangly pearl accents — we're here for it all. Bring on the embellishment! From bespoke wedding invitations to hand-painted dancefloors, we want to see all the big ideas play out.
View this post on Instagram
More Patterns
Things have gotten so plain with solid colours reigning supreme in fashion and weddings alike. Let's shake that off and bring patterns back to the table! Yes to patterns in your day-of decor, splashed across your wedding paper materials, and even in your attire. We're all for the big chinoiserie and layered effects of cottage-core — let's see how that can be brought across to wedding decor!
Wedding venue featured: The George Ballroom, Melbourne
View this post on Instagram
More Candles
Judging by the millions of colours, shapes, sizes, and scents we're constantly seeing across our social feeds, I think it's safe to say we're all a little candle obsessed these days. And what better moment to break out the romance of candlelight than during a wedding? Love, love, love a good candle moment! Instead of sticking to just the basic tabletop glow, think about ways you can flood your evening ceremony with candlelight, or incorporate a hanging candle structure somewhere. Maybe a little after-dinner bourbon bar with a candle wall backdrop?
Wedding venue featured: Hyatt Regency Sydney
View this post on Instagram
More Bold Entertainment
Worried about guests not dancing enough at your wedding? We can think of a dozen ways to solve that problem with the right entertainment. Hire a live drummer or saxophone player to complement the DJ. Bring in a salsa dancing team or belly dancers to give a performance. Have fire breathers and synchronized swimmers surround the pool area for an outdoor wedding. Go BIG!
Wedding venue featured: Metropolis, Melbourne
View this post on Instagram
More BIG Weddings
In total contrast to the last few years, big weddings are so much more exciting than they used to be. I used to dread weddings with too many people because it felt like the couple would never get a chance to connect with everyone, but large weddings have such a vibrant energy. We're so here for it. Big guest list. Big decor. Big love. Big celebration. BIG is a vibe!
Wedding venue featured: Springfield House, Sydney
View this post on Instagram
More Events Surrounding The Wedding
We're into the American way of celebrating. Think welcome party on Thursday for out-of-town guest arrivals, cocktails and dinner on Friday, wedding on Saturday, brunch farewell on Sunday. Make a weekend out of it, ya know?!
Event venue featured: Kittyhawk Sydney
View this post on Instagram
More Fireworks
Real fireworks. On the water. End the night with a bang. Doesn't get more romantic!
View this post on Instagram
More Statement Florals
We're always and forever here for more big floral displays. Whether it's a dramatic ceremony aisle, backdrop wall of roses, or some kind of avant-garde romantic installation hanging from the ceiling of the reception marquee, we are here for it.
View this post on Instagram
Ready to talk through your dream wedding day and find a venue? Let's discuss!